August 8, 2017 at 9:56 am
#14779
Universal Head
Keymaster
New stuff!
Two Hammers of Heaven:
… and two Shields of Taelfon (always makes me think of teflon):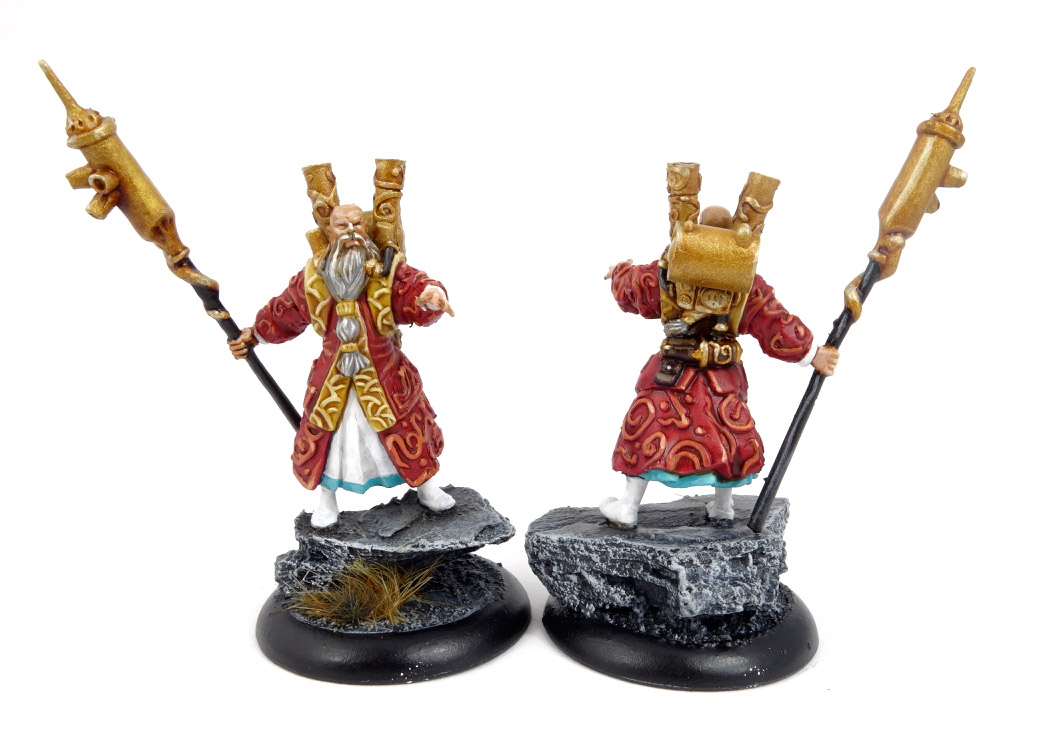 The Hammers actually don't have little bike shorts on the sculpt – I'm not sure what they're supposed to be really, but the wrinkles look like cloth rather than skin (leggings?) – but the picture in the book has them with the black shorts and I thought it looked hilarious, like TV wrestlers.