August 10, 2017 at 11:59 am
#14805
Universal Head
Keymaster
Here's the latest from the painting desk – The Red Willow and Hong Yao: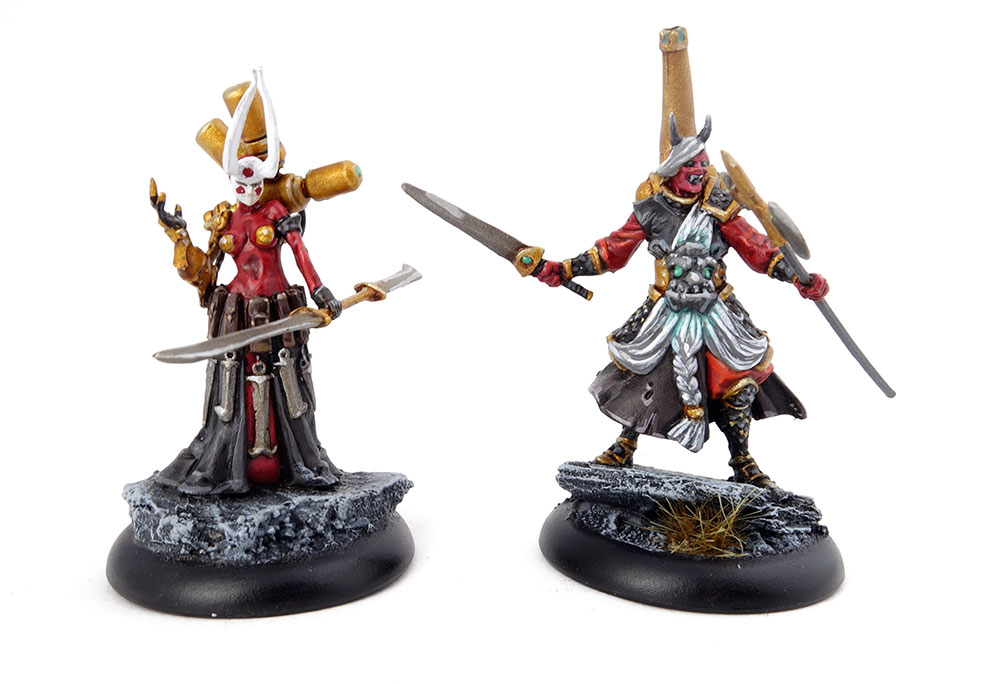 I must say, whoever painted the characters above for CMON did an amazing job. The detail is very tiny and you can see my work looks a little rough in these very close up pictures; however their paint jobs are impeccable. I just can't bring myself to take that amount of time on minis for the gaming table anymore, and these look absolutely fine from a normal viewing distance.
… and at last, nine Children of Wrath! Great chunky fighting figures.