September 5, 2017 at 9:28 am
#14960
Universal Head
Keymaster
And here we have The Deathbloom and Madam Mui: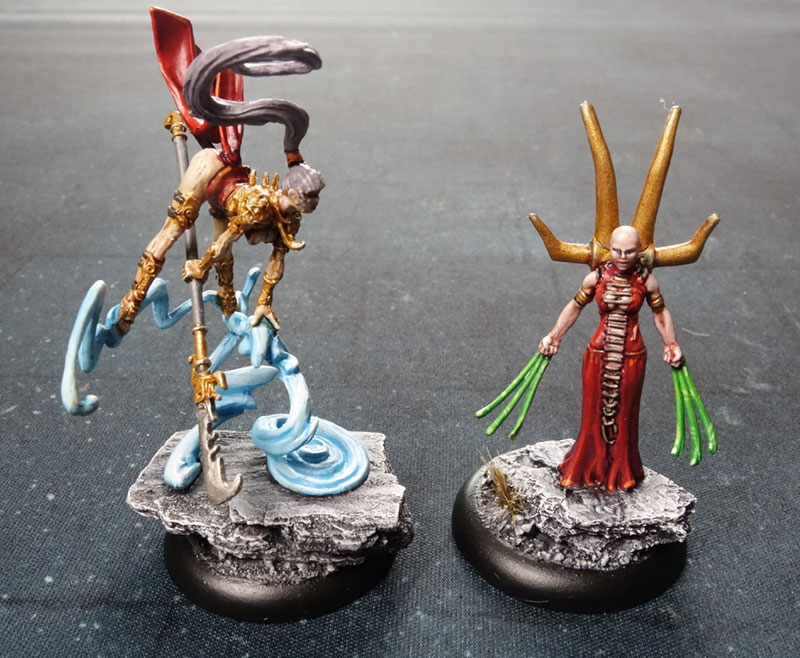 And that's it for Shael Han at last! I have a couple of leaders I didn't get in the original campaign on the way, but now it's time for another faction. I've half-done Hadross, so that will be my next focus (apart from the Teknes pigmen unit I've showcased here and the Goritsi Blood Engine, the Teknes and Goritsi armies are untouched).
It just goes to show when you buy all 5 factions for an army game, you have a LOT of painting ahead of you. Investing in a new tabletop army game is a serious decision!