May 16, 2015 at 1:57 pm
#9398
razide
Participant
I think it was the black GW primer spray.
It was my Drune 'Stone of Blood' Nexus for Confrontation 3.5 on a 5cm base.
Here is a similar effect – for a CD sized rough ground area. It gives the impression of a badly decayed structure from the side.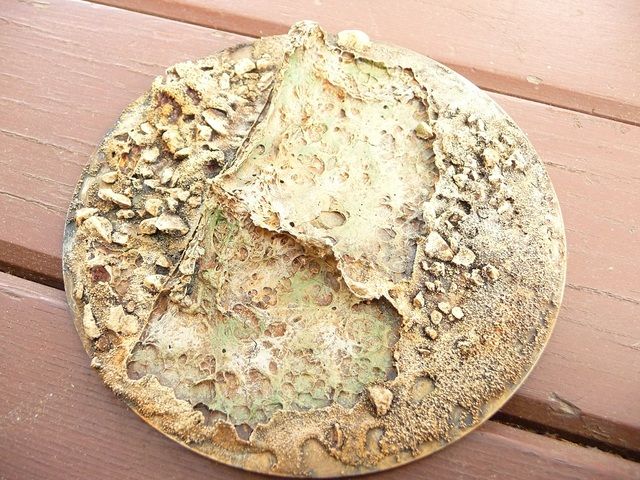 The GreatHorn proxy in an early painting stage. The sunlight makes it look lighter than it is.
My wife likes the 'appointments belt' of green stuff pouches.