Let's get your game to the right audience!
Professional promotion, consultation, and design
Paid Promotional Packages
When you get a full package from the Esoteric Order of Gamers, you know you're getting high quality content, lots of social media coverage, and promotional material that stands the test of time – and you save money too!
At every stage you're getting Peter's unique take on covering tabletop games, and that means heaps of experience and enthusiasm with an emphasis on the fun and sociability of gaming.
Choose one of the packages listed below, or contact me to arrange something unique.
REVIEW VIDEO
+ RULES & REFERENCE
US $1,300
OVERVIEW VIDEO + RULES & REFERENCE
US $1,000
REVIEW VIDEO + PLAY VIDEO
US $1,350
OVERVIEW VIDEO + PLAY VIDEO
US $1,050
Rules Summary & Reference Sheets
Nobody, but nobody makes rules and reference sheets like the EOG. I've been making them for almost two decades and honed their production to a fine art. Large, complex rulebooks can be reduced to just a few beautifully organised sheets that look like they came with the game—all the rules succinctly expressed, with not a single unnecessary word!
I often make complex games with poorly written or translated rules playable, and I've been told by some people that they don't buy a game until they know I've made a summary for it. Since I'm a designer by trade, they're so professional they look like they came with the game.
Make things easy for your customers—get an EOG rules and reference made for your game!
Download a sample rules & reference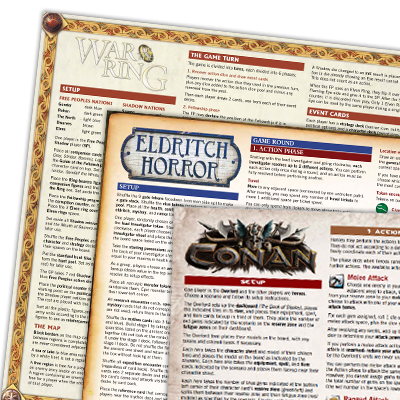 Normal RULES & REFERENCE
US $750
From a rulebook up to 16 pages.
COMPLEX RULES & REFERENCE
US $950
From a rulebook more than 16 pages.
Rulebook Consultation & Creation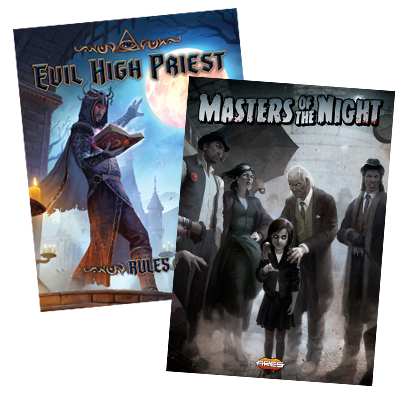 Your rulebook is the most important part of your game. Without a clearly written and well-designed rulebook, people can't play your game properly, and you'll waste time and money answering questions and perhaps even reprinting the entire thing! So why do publishers so often end up with rulebooks that don't do the job properly?
Well, it's because it takes professional writers, editors and designers to make rulebooks that work. I have decades of experience in all three fields. After playing games and being a professional designer all my working life, and summarising more than 440 rulebooks, there's no one more knowledgeable about what makes a rulebook work.
Whether you need me to simply consult on your existing rulebook and give you some writing and design advice to take it to the next level, or you need the entire thing rewritten from your draft and designed, ready for print, I'm here to make sure your players get the most out of your game.
Download a sample rulebook
RULEBOOK CONSULTATION
US $500
Comprehensive, practical advice on structure, style, and layout.
RULEBOOK EDITING
US $950
Rewriting and proofing your final rules draft to make it clear, clean, and comprehensible.
RULEBOOK EDIT
AND DESIGN
US $1,950
Editing, plus professional rulebook design and layout, ready for print.
Your game needs to look beautiful and play perfectly. Don't cut corners; get a professional, experienced visual communicator to turn your game design into something exceptional. And if you can't afford to get him to create all the design, you can still reap the benefits of his years of experience as a design and gamer.
Peter has over 30 years of graphic design experience, and understands tabletop games inside and out. It's a winning combination that results in gorgeous, functional games.
Download the design services PDF
Game design consultation
US $1,000
A high level report on your game: notes and suggestions on thematic choices, typography, layout, art, and functionality. Advice from an experienced professional that will make your game world class.
Videos by the EOG are relaxed, enjoyable, and watchable, and don't rely on dress-ups and corny jokes to excite, entertain, and inform. A review by the EOG means you're getting the insightful opinion of a highly respected gaming personality who works in the industry, and who has played countless games for more than 40 years!
It's often been said that EOG 'battle reports' or playthroughs are the most entertaining to be found online. I focus on the entertainment value of a game when played by expressive and funny people, not dry rules discussions and tedious turns.
And I do more than just review and play games—I paint miniatures beautifully, build terrain for miniatures games, design foamcore box inserts, and share tips. I can even make an unboxing fun to watch!
Visit the EOG YOUTUBE CHANNEL
OVERVIEW
US $450
Unboxing, component and general game discussion.
REVIEW
US $750
Overview, rules description, personal thoughts.
PLAYTHROUGH
US $800
A highly entertaining playthrough of your game.
The Esoteric Order of Gamers is different from other game channels. I only cover games I personally like and play—usually thematic-rich, attractive, imaginative games, often with miniatures.
My name is Peter Gifford. I'm an experienced graphic designer whose passion is tabletop games – I've been playing them for more than 40 years. I'm known for creating more than 400 top quality rules summaries, considered the best in the business and incredibly useful for players to quickly pick up and play a game. And I've also designed the visuals for popular boardgames like Tales of the Arabian Nights, Inkognito, Ninjato, and Atlantis Rising.
The EOG offers a lot more than just another review video. I'm a design and gaming influencer who makes entertaining videos and play aids that are actually useful to a large audience of the kind of gamers who want to play your games.
Contact Peter now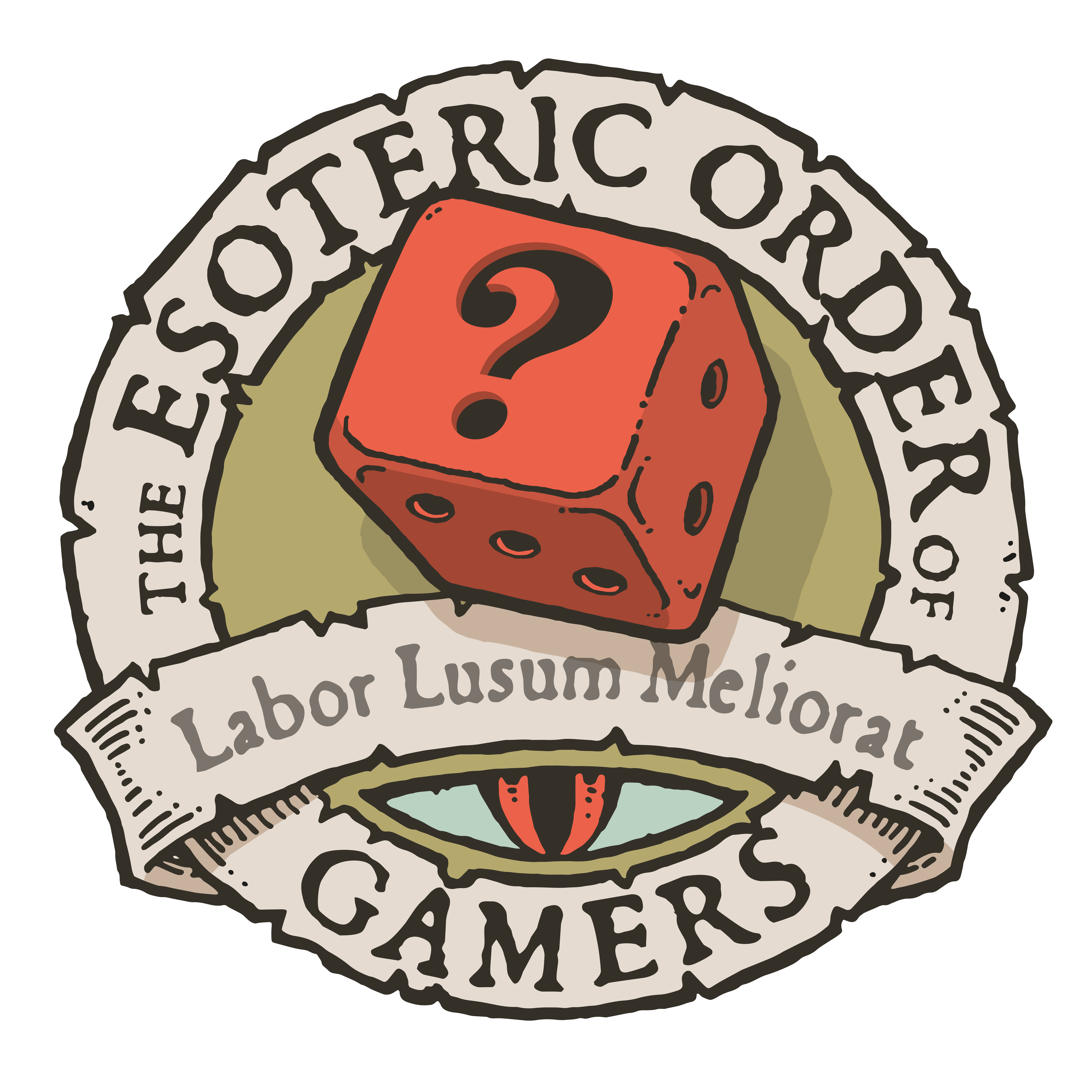 How many people does the Esoteric Order of Gamers reach? Here are the current numbers:
YouTube subscribers
Twitter followers
FaceBook followers
Unique website viewers/month
And most importantly they're not 'general' boardgamers—they're specifically into thematic, imaginative games like yours.
Please note the prices above are guidelines only, and a final quote will be made after I've examined the specific requirements of your project.
A page is defined as roughly 250-300 words.
Promotional services require payment upfront. Design services require 50% of the quoted amount upfront, and the remainder before I send you the final files.
Note that all paid promotional videos will be clearly marked as such.
Payment is via bank transfer to a virtual account in the US (using Wise), or PayPal if necessary.
Please allow at least a month for your project. Shorter timelines may incur extra charges.
Please understand I cannot and do not take responsibility for the final output from print-ready artwork I supply, as I have no control over proofing and printing of the job and cannot guarantee the quality of the final output without actually being there in person at press time. I recommend you always have a professional proof made before going to print, check it carefully for errors and colour accuracy, and make the proof available to the printer for checking the final print output.
While all care is made to avoid them, I do not take any responsibility for errors. Final proofreading and checking is the client's responsibility.