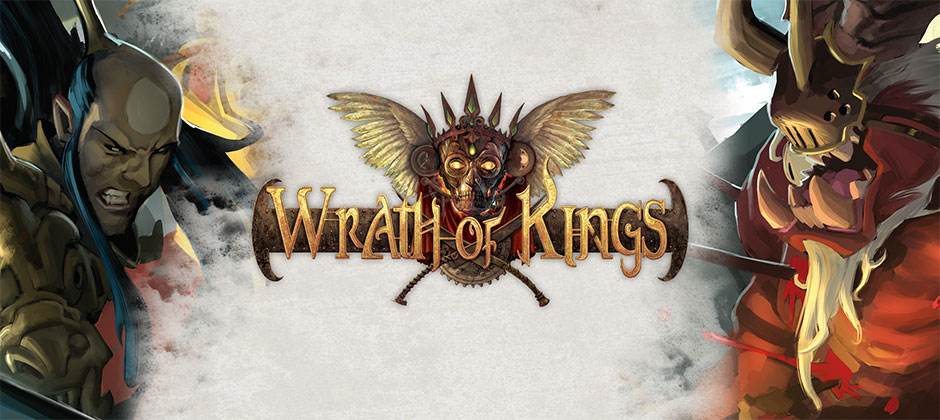 Death was a friend, and sleep was Death's brother.
Wrath of Kings is on its way, and here's a rules summary and reference while you're waiting.
Way back in August 2013 I made my contribution (Ancient King level: all 5 factions plus large monsters) to the Wrath of Kings miniatures game Kickstarter campaign, and any moment now over 200 figures requiring assembling and painting should arrive in the mail and hit my hobby table. It's a big project, and you could probably say I have enough games of this type. But as a big fan of Rackham's Confrontation, I couldn't resist another game so obviously inspired by it, and in fact employing some of that game's original sculptors. In a time when so many miniatures are designed in the computer and can seriously lack character, these little fighting men and women and beasties are bursting with personality.
The rules, thankfully, seem pretty straightforward; in fact I managed to get all of the basic rules on one side of an A4 sheet. Of course there's a plethora of special abilities and exceptions, described in very literal fashion in tiny type on the backs of graphically busy unit cards, but that's par for the course for this kind of game. Whether the game will become a favourite or not is impossible to judge until you've actually got those painted miniatures on the table and the feel of the game comes through. Stay tuned here at the EOG because I'll have lots more about Wrath of Kings as we find out in the months to come!