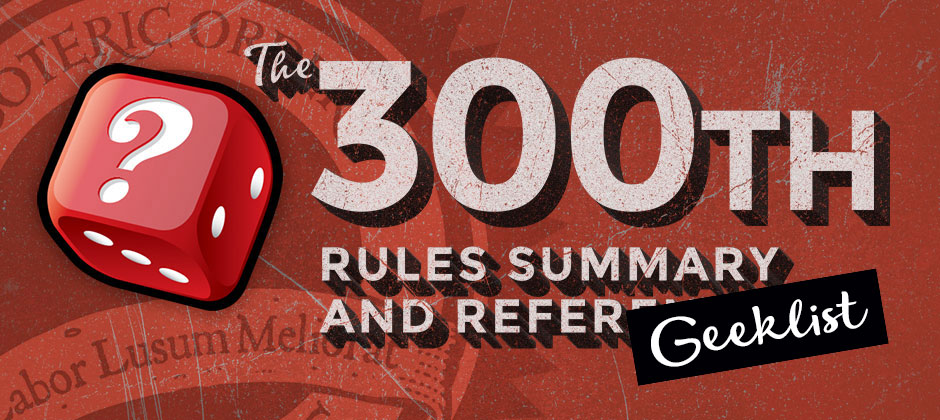 There's no such thing as destiny. There are only different choices.
My 300th rules summary and reference celebratory Geeklist is on Boardgamegeek.
In case you missed it, I recently created a Geeklist on Boardgamegeek to celebrate the release of my 300th summary. There are some very nice comments from people who have used my summaries over the years, and at last count, over 400 thumbs. Check it out and add your own item if you like!
Remember, if you appreciate all this work and this ongoing resource, how about supporting the EOG (either via Patreon or directly)? With your help I can go on to create another 300!