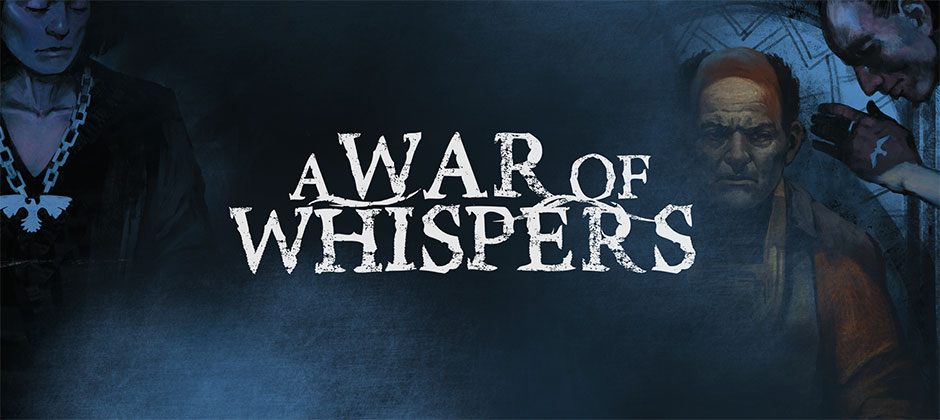 When you play the game of thrones, you win or you die.
Keep your plans hidden with the A War of Whispers Rising rules summary and reference!
This game first came to my attention through a glowing Shut Up & Sit Down review, so I thought I'd grab myself a copy, as it promised strategic, sneaky gameplay in a short timeframe. And it's certainly a clever system, directing the focus off those little dudes on the map (or wooden cubes, in this case) fighting for superiority across a generic fantasy land, and onto the players as shadowy organisations whispering in the ears of the great and powerful.
Players strive for victory not by backing one particular army colour, but by following a secret agenda that scores them points based on their 'loyalty bet' on each colour. So, unusually, you could have two players wanting the army of the Bear to control the most cities, not knowing that their opponent shares their plans of conquest. This is all leads to lots of interesting, secretive, dice-less shenanigans.
This is one of those times, however, where I recognise that many people would absolutely love this game, but it's just not for me. I found the lack of direct player interaction a bit disappointing, and—possibly lacking the patience to encourage sneaky long-term plans into fulillment—found myself directed by the game sequence rather than being enabled by it. So in the end, I sold my copy to someone who I'm sure will appreciate it more than I did.
No game enters my collection without a rules summary however, even if they leave it later, so here it is. A War of Whispers is a clever little game that I certainly recommend if you are a fan of point scoring, clever planning, and trying to interpret your opponents' actions and adjusting those plans accordingly. It just wasn't for me, whose game preferences tend towards the less sneaky and more shouty.
Making these game aids takes time and money. If you find them useful, please consider becoming a
Patreon supporter
or making a
donation
so I can continue making high quality tabletop gaming content.
Thankyou!