My CAKE!!!
The adventures continue in Dungeon Crawl Classics: Lankhmar!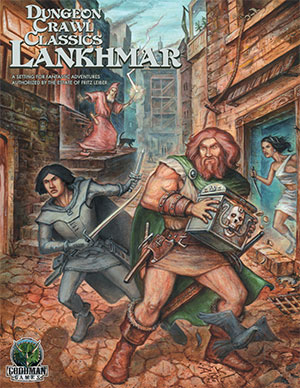 Sunday afternoon is Dungeon Crawl Classics: Lankhmar time, and here's episode number two! Will, Andrew, and Chris attempt to escape the mansion of Igrik, eastern merchant. Will they survive the onslaught of his guards? Will they escape with their ill-gotten loot? Will they ever get out of the kitchen?
The players: Myself (Peter) as Game Master; Will (whom of course you know well from my battle reports) as scrawny thief Ivlis; Andrew as battleaxe-wielding warrior Far-feared; and Chris as blue-clad wizard Teebeedee.
Remember, here be spoilers—specifically for the introductory DCC: Lankhmar adventure The Masks of Lankhmar.
And do let me know if you enjoy these audio-only sessions and if you'd like me to keep recording and editing them for you.
Warning: fruity language!
Making videos takes time and money. If you find them worthwhile, please consider becoming a
Patreon supporter
or making a
donation
so I can continue making high quality tabletop gaming content.
Thankyou!