I'm a scribe, I'm not very learned in the ways of words.
The adventures continue in Dungeon Crawl Classics: Lankhmar!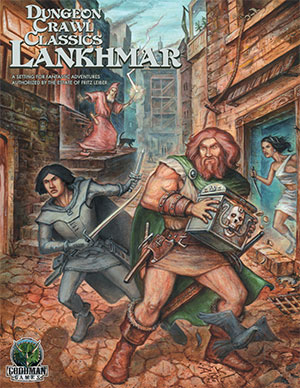 Episode three of Dungeon Crawl Classics: Lankhmar is here, and Will, Andrew, and Chris find a place to stay (eventually), visit the mysterious Plaza of Dark Delights, and stick some poor thug's head on a pole. As you do.
The players: Myself (Peter) as Game Master; Will (whom of course you know well from my battle reports) as scrawny thief Ivlis; Andrew as battleaxe-wielding warrior Far-feared; and Chris as blue-clad wizard Teebeedee.
Remember, there are spoilers here—specifically for the introductory DCC: Lankhmar adventure The Masks of Lankhmar.
And do let me know if you enjoy these audio-only adventures—if so, I'll keep them coming.
Warning: naughty language!
Making videos takes time and money. If you find them worthwhile, please consider becoming a
Patreon supporter
or making a
donation
so I can continue making high quality tabletop gaming content.
Thankyou!