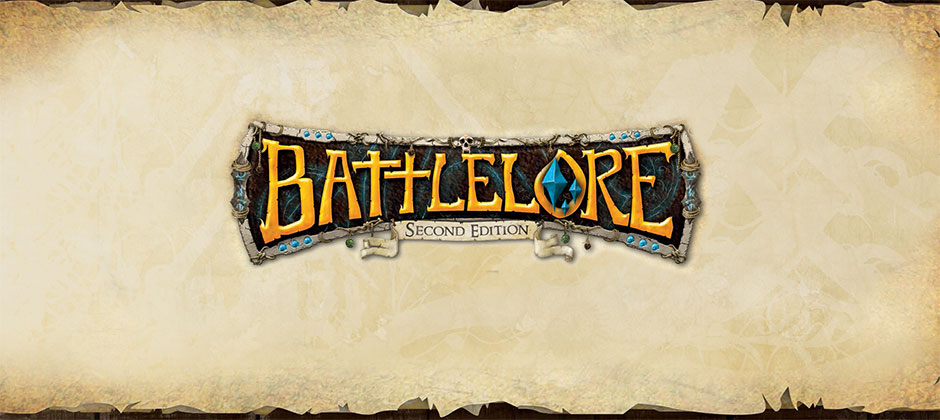 Where hides evil in my kingdom, then?
The BattleLore Second Edition rules summary and reference v1 takes the field!
My long history with BattleLore goes back to the announcement of the first edition by Days of Wonder, and a sudden desire to set up a fan website for the game called BattleLoreMaster. I even created some original fiction featuring a character called The Raven, and one of his adventures ended up on the back of an expansion box. But sadly, first edition never developed into its full potential, and DoW, no doubt blindsided by the strange tendency of some Chinese manufacturers to drastically 'adjust' their production quotes after the first batch, sold the lot to Fantasy Flight Games. It seemed as if 'original' BattleLore was no more after FFG released Battles of Westeros, but instead, several years down the track came this new second edition, which has been wrapped in the fantasy skin of FFG's own Terrinoth milieu.
Inevitably, a bit of character has been lost, but some rules have been tweaked and a very clever little scenario system added, and it's great to see BattleLore live on, albeit in a different form. The figures are a slightly mixed bag—but then so were those in the first edition—and I do wish they wouldn't model big thick bow strings on bowmen, but then they are larger (an average unit is now 3 figures instead of 4) and the overall production quality is high. The whole set looks great when it's painted up and in battle—check out the EOG video tutorials for some tips and getting them done.
If this new edition goes well expect an endless wave of army expansion packs; in addition, a mobile app version called BattleLore: Command is already almost ready for release.
PS: Apologies for the break in updates, but I've been filming some fun new session videos with my old gaming buddy Will over the long weekend, so expect several new videos over the next month featuring the two of us blundering through some excellent games!