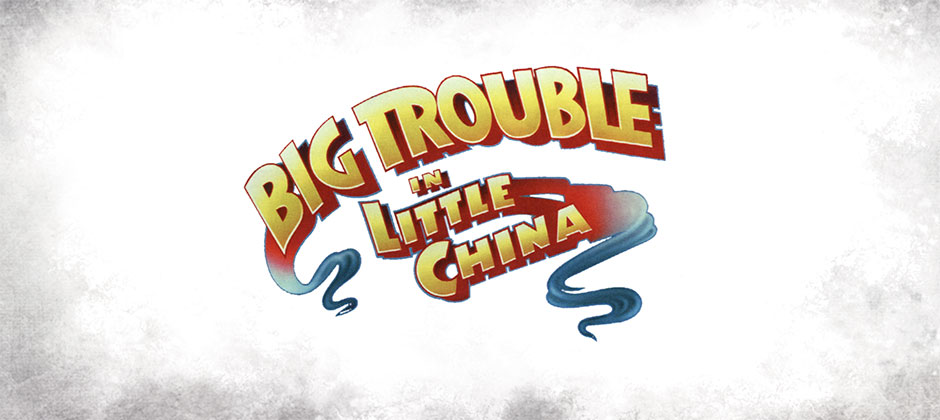 This is Jack Burton in the Pork Chop Express, and I'm talkin' to whoever's listenin' out there.
Time to kick off the new year with what the EOG does best – a rules summary! And this one's for Big Trouble in Little China: The Game by Everything Epic!
Independent game publisher Everything Epic flew the flag for an unabashedly 'Ameritrash' experience with their first game Secrets of the Lost Tomb, but this new game based on John Carpenter's trashy Chinatown-meets-fantasy 'classic' Big Trouble in Little China kicks the quality to a whole new level. It's really impressive, and especially since Fantasy Flight Games don't seem to make these types of games anymore, Everything Epic is becoming one of the main publishers to look to for big, fun, visual, immersive boardgames.
The artwork, design, and miniatures are all great, but there's also some fun mechanics too. Sure, there's skill checks and combat rolls, but there's also a clever little dice-assignment system that gives each character a distinctive feel, a push-your-luck fate dice system, and story elements in the character-specific and general quests. The game is also broken into two acts – something I'm seeing more and more of in games these days. The first covers one side of the beautiful board and has the players adventuring in the streets of Chinatown and building up their strength and experience, and the flipside is a three-level map of the villain Lo Pan's lair with a new set of challenges of its own.
I've only played one 2-player game so far, but it was a close run thing that resulted in just squeaking in a victory, and I was particularly happy at how, after a poor start, we managed to build up enough strength to complete a couple of personal objectives and be lucky enough to kill the bad guy in the final showdown.
I can't imagine how you could capture the goofy adventure feel of Big Trouble in Little China any better.
If you enjoy this game aid, please consider
regularly supporting the EOG
. Your generosity means I can keep making great gaming stuff that improves your tabletop game experiences.
Thank you!