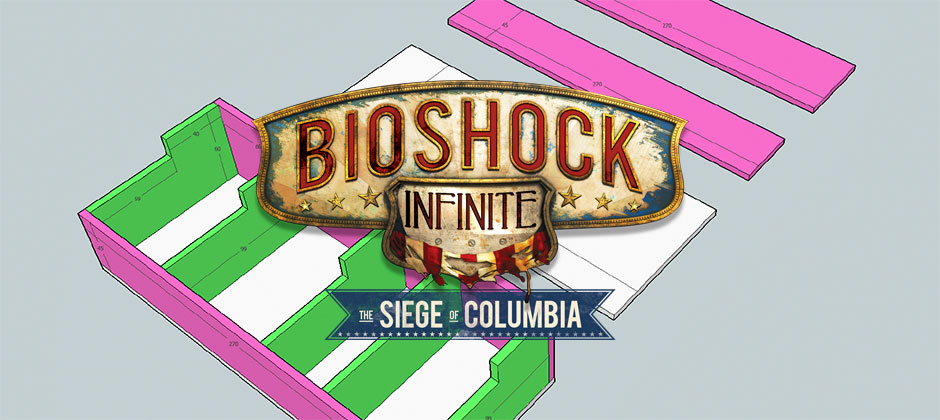 Organise the revolution!
Recently I've been enjoying the new game from Plaid Hat Games based on the hit video game Bioshock: Infinite, Bioshock Infinite: The Siege of Columbia, and here at the EOG I've featured our rules summary and an interview with the creators of the game. Now it's time to organise all those lovely-looking components the EOG way with our foamcore plans.
It's been most satisfying to see boardgamers coming up with their own creations, inspired with the tips supplied in the EOG series of videos on working with foamcore (check out this fantastic BGG Geeklist of creations by Jonathon White). Hopefully you'll enjoy this new creation—as always, check all those measurements before putting blade to foam, as errors can creep in, even here amongst the perfectionists!