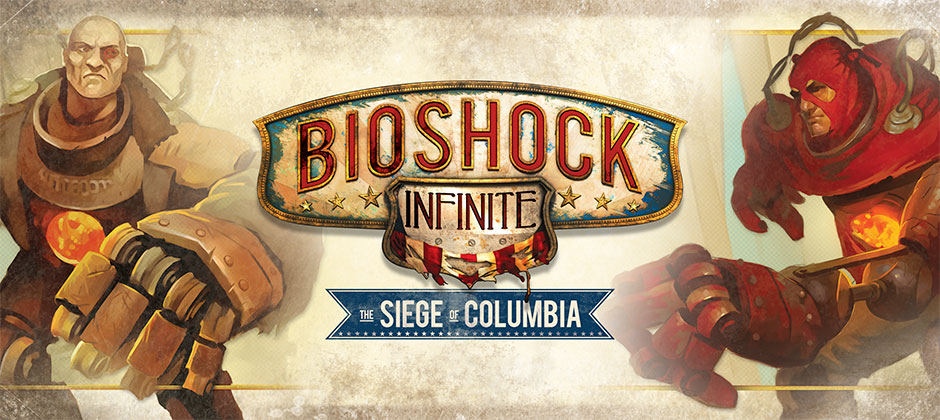 Bioshock Infinite: The Siege of Columbia has been added to the Game Library, featuring v1 of my rules summary and reference sheets for the game.
Small games company Plaid Hat Games continues to challenge the big boys with Bioshock Infinite: The Siege of Columbia, based on the AAA video game, third in the Bioshock franchise. Players pit their little plastic guys against one another for control of territories in the sky city of Columbia. Some of the ideas from City of Remnants have been developed here and some new ones added, notably an interesting card upgrade system inspired by video game customisation.
Plaid Hat's graphic design keeps getting better and better too; this is a gorgeous looking game. Thanks to the company kindly supplying me with original graphics, this rules summary and reference sheet should do those visuals justice.
Keep an eye out here at the EOG for more on the game, including a comprehensive review and a foamcore box insert design. To the Sky-Lines!
Update: Slight error detected! v1.1 uploaded! Error fixed …