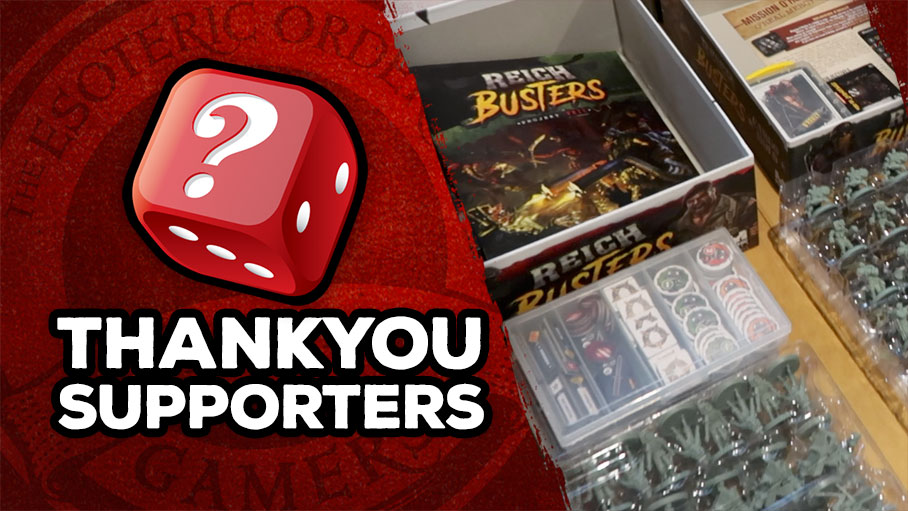 Are you saying you'll flunk us if we don't change the world?
A special behind-the-scenes (and behind-behind-the-scenes) bonus video!
Here's an exclusive look into what's going on in the EOG studio at the moment. And as a rare bonus, you'll also get an insight into what it's like to be the partner of an obsessive gamer and gaming channel creator. I had no idea it was so difficult!
This is an exclusive video for Patreon backers of Steward level or higher, so check your Patreon feed to get access! And many thanks to all my wonderful supporters.
Making videos takes time and money. If you find them worthwhile, please consider becoming a
Patreon supporter
or making a
donation
so I can continue making high quality tabletop gaming content.
Thankyou!