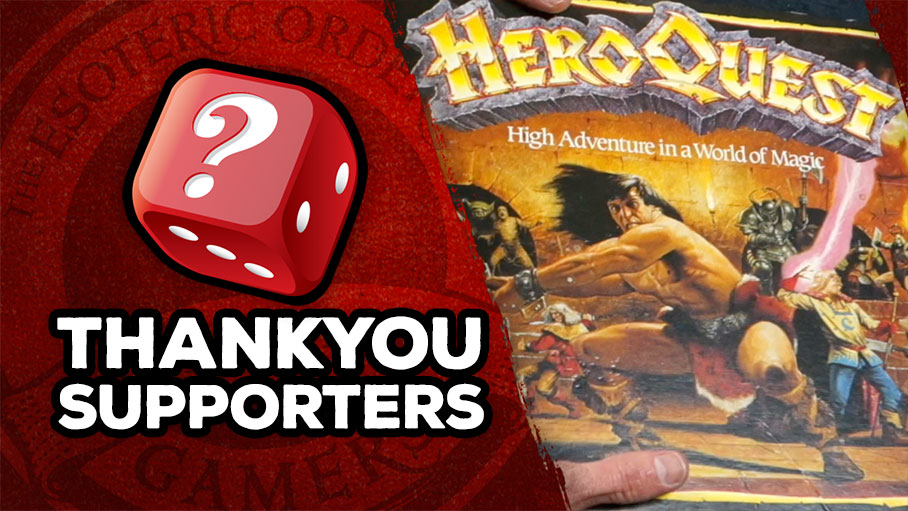 Come now, let's be off. There's a battle in the offing!
If you're backing the EOG at Steward level or higher here's September's bonus video: a browse through some of the older games in my collection!
Every month I'm creating a bonus video as one of my backer 'reward tiers'. This month I'm browsing through some wonderful games of yesteryear. I'm particularly fond of the kinds of games that were released in the 80s and 90s, especially those influenced by the success of Heroquest; but I also show you a couple of extremely early Games Workshop games that have been largely forgotten, and one other strange game from my past. I hope you enjoy this ramble down an old country lane of gaming!
If you're backing the EOG on Patreon, you'll see the video link in your normal news feed there. If you're backing directly through this site, you'll receive an email with the video link. If you know you're a backer of the right level and don't get your email, please check your junk mail folder first, then contact me directly.
Please do me a favour and don't share your video link with anyone. And as always, my thanks to everyone who helps me keep the EOG going. You rock!