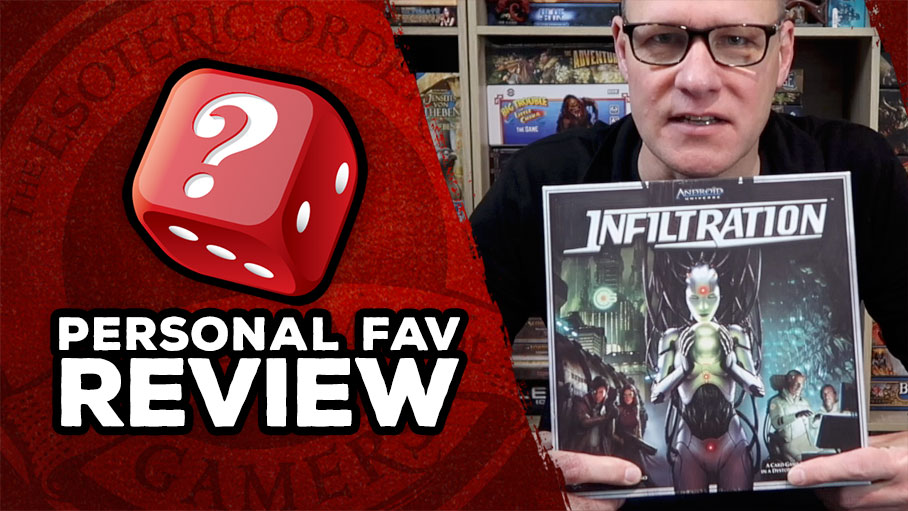 We need guns. Lots of guns.
Backing the EOG at Steward level or higher? Here's your bonus video for June!
I'm working on catching up on my bonus videos, so here's the one for June, for you backers who kindly part with $5 or more a month to support the Esoteric Order of Gamers. I don't do many reviews, but here's a look at one of my personal favourite short, thematic games: Infiltration.
Check the Patreon page for your special video feed! If you're supporting me through this site, I've sent you an email about moving all subscriptions over to Patreon—please get in touch with me if you didn't receive it.
Enjoy friends, and my thanks to everyone who supports the EOG – the wonderful Adepts too!
If you haven't done so yet, please consider becoming a regular patron of the EOG on
Patreon
, get bonus rewards like these videos, and join me on my quest to make the best tabletop gaming content on the internet!