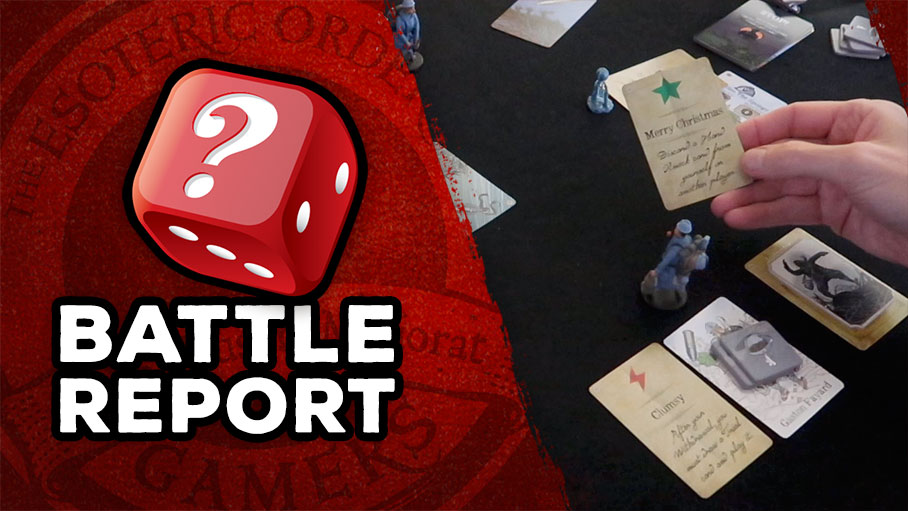 We were all at once terribly alone; and alone we must see it through.
If you're supporting the EOG at Steward level or more, here's your bonus video for April!
Here again is the special bonus video for backers who donate $5 or more a month to support the Esoteric Order of Gamers. My sincere and heartfelt thanks to you all (big thanks to my $2 backers too).
Dylan and I have been going through the campaign for The Grizzled: Armistice Edition and really enjoying it. It's a perfect little card game with a poignant theme, and well worth adding to your collection. I hope you enjoy this look at how it plays.
If you're backing the EOG on Patreon, you'll see the video link in your normal news feed there. If you're backing directly through this site, you'll receive an email with the video link. If you know you're a backer of the right level and don't get your email, please check your junk mail folder first, then contact me directly.
Please do me a favour and don't share your video link with anyone. Enjoy friends, and my thanks to everyone who supports the EOG.