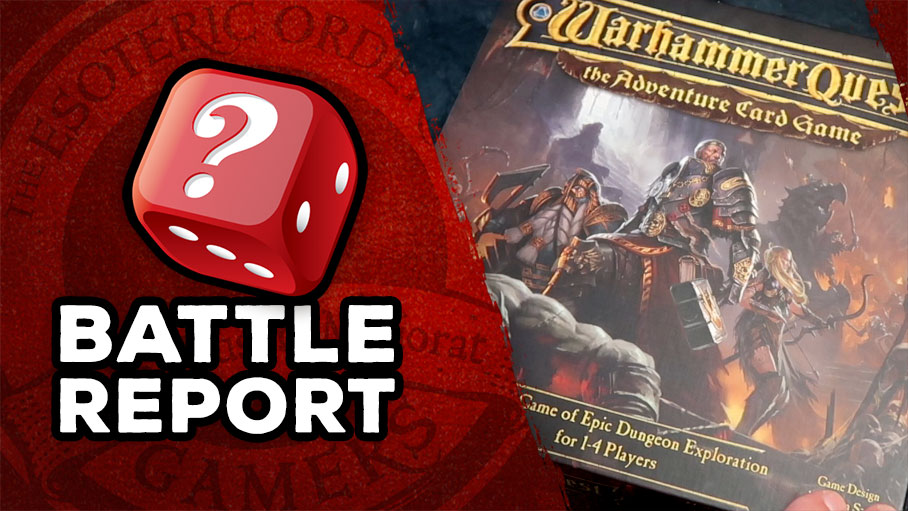 Quiet, barnacle. It was those land-lubbers that led us into this trap.
If you're backing the EOG at Steward level or higher here's your October bonus video!
And it's a first for the EOG—a solo battle report! Universal Head takes you through a game of Warhammer Quest: The Adventure Card Game. I've never done this kind of thing before, so if you enjoy it and would like to see more, let me know. If you don't … well, hell, let me know as well! 🙂
If you're backing the EOG on Patreon, you'll see the video link in your normal news feed there. If you're backing directly through this site, you'll receive an email with the video link. If you know you're a backer of the right level and don't get your email, please check your junk mail folder first, then contact me directly.
Please do me a favour and don't share your video link with anyone. Enjoy friends, and my thanks to everyone who supports the EOG – the wonderful Adepts too!