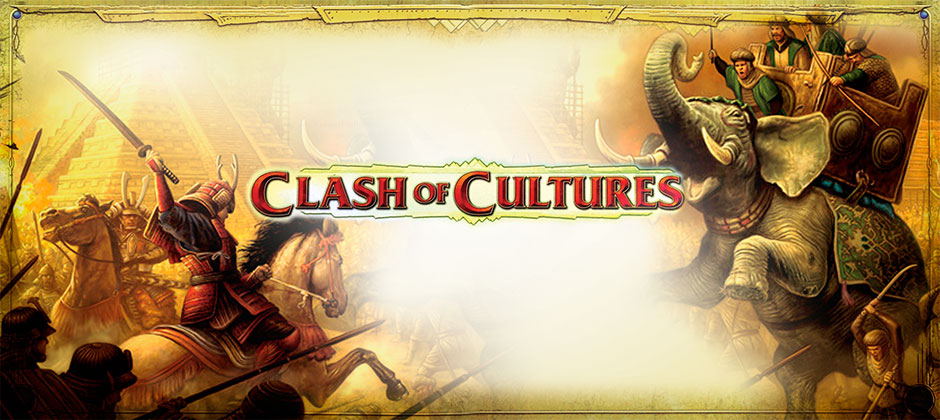 The world is yours. Take it!
It has been built! The Clash of Cultures rules summary and reference sheet.
Many game designers have tried to tackle the 'civilization-building' genre of game design, but one of the most successful is Clash of Cultures, which distills the familiar elements of technological and cultural advances, empire expansion, combat and 'wonder-building' into an fun, easy to learn and easy to play experience. It's by Christian Marcussen, the designer of Merchants & Marauders, and Z-Man has given the game the lavish production values it deserves. The little plastic pieces that fit together as you build your growing cities are a highlight.
This summary includes the rules from the expansion, Civilizations.