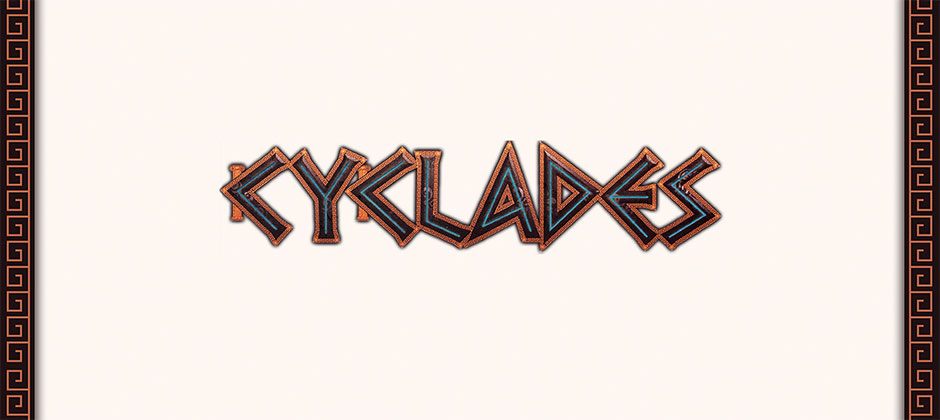 Cyclades is another favourite game around these parts, though foolishly I have left it languishing in storage for the moment. Having recently moved from Sydney, Australia, to Nelson, New Zealand, unfortunately most of my 1000-or-so item game collection (which includes about 450 boardgames) sits forlornly in the darkness of a storage facility in Australia, waiting patiently for the time when we decide to bring it (and some other not-quite-so-essential things like books, furniture and the like) over to join us.
Of course when the chaos of a big move is all around you and you have to quickly choose which few games to pack in your small air shipment, it's like being forced to decide between who gets thrown to the zombie horde and who stays in the shopping mall. Therefore, some choices, in hindsight, seem strange in the harsh light of day: Dreadfleet? Well, I'd just finished painting all the ships and hadn't yet realised that as a game it left a bit to be desired. WFRP 3rd edition? Well, my group was going to continue playing remotely, but that never panned out …
So some games that are always enjoyable, fun to play and definitely should have been on the (very) short list got left behind, which brings me back to the game in question, Cyclades. A game with all the right ingredients: easy but not-too-easy rules, a fantastic theme, wonderful artwork, great plastic figures, and of course, you get the opportunity to shout Release the Kraken! now and then. I miss it.
Still, just because I don't have a game to hand doesn't mean my fellow EOG members should suffer. Allow me to present the Cyclades rules summary and reference v2, which now includes the rules (and reference sheet) for the expansion Hades. Maybe I'll even get to play it myself someday … sniff … sob …