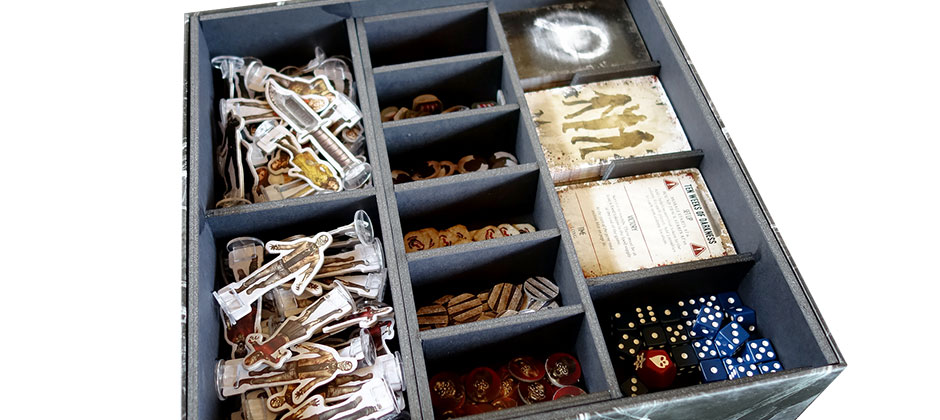 Is there anyone else? Is anyone else alive?
Keep those zombies in their place with this Dead of Winter foamcore box insert plan.
Plaid Hat Games shook up the dying zombie board game scene with the excellent Dead of Winter, a game with everything in it except a decent box insert. But never fear! The Esoteric Order of Gamers has braved the frozen, zombie-haunted wastes to bring you this foamcore box insert plan, so you can make your own (much like a desperate scavenger after the zombie apocalypse) . Now all those crucial, life-changing decisions can be kept nicely organised in their own neat compartments—nothing like real life at all really.