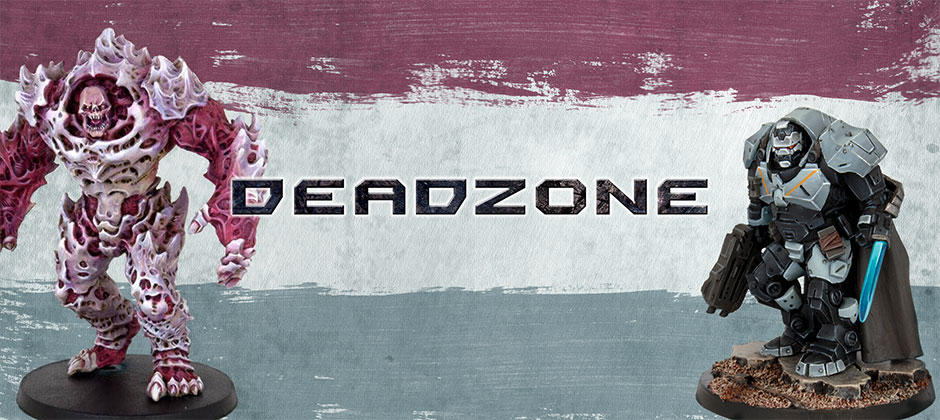 We're gonna draw a little bit of everybody's blood… 'cause we're gonna find out who's The Thing
Version 2 version of the Deadzone rules summary and reference sheets adds lots of stuff!
After finally getting in a couple of games of Deadzone, I declare it (in my humble opinion of course) … wait for it … drum roll please …
MORE FUN THAN NECROMUNDA!
Yes, I know it's a big, big call. But while I'll always prefer the terrain and miniatures of good ol' Necromunda, Deadzone is a very fun, very cinematic game that has a clever set of rules that at first seem ridiculously complicated, but after a game or two reveal themselves to be remarkably elegant. The game flows well and the action is fast and fun.
All my criticism of the game is reserved for its production: zero construction advice, innaccurate photos on the box, the thoughtless inclusion of only one connector sprue, the poor castings (in a few spots detail was completely nonexistent; and a mould line across a cape? I've never seen such a thing in 30 years of collecting and painting miniatures) and fiddly construction of the miniatures and the second-rate plastic used.
Thankfully, once you've struggled your way past the construction and painting, the game outshines these flaws.
See for yourself over the coming week, when I'll be posting a 30 minute two-part video walking you through our second game. It's a hoot, and I'm really looking forward to showing it to you all.
in the meantime, playing the game showed me some of the flaws in version one of my rules summary and reference sheets. The lack of equipment and mutation icons for example. So I've overhauled the sheets, and taken the opportunity to add the rules from the Nexus Psi supplement and a few things from the designer's FAQ. Enjoy!