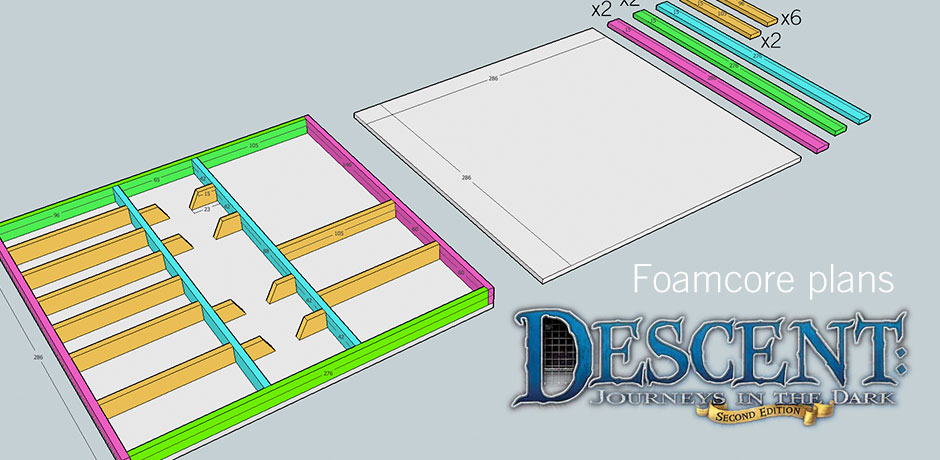 My first set of foamcore box insert plans, for Merchant of Venus, seemed to be well received, so here's another set of plans, this time for Descent 2nd Edition by Fantasy Flight Games.
These ones are much simpler. You have to do a bit of careful arranging to fit the dungeon tiles in the space provided (under the figure tray)—there's a lot of stuff to fit in one box here—but as long as you fit some of the jigsaw pieces together and put them all in efficiently it's pretty easy to do. There's plenty of space for the figures (you could put in pieces of soft foam around the large figures for extra padding if you desire), and it's all capped off with an neat tray for your cards and counters.
The cards are a snug fit in their spaces, so be sure to be careful to cut clean 90º angles and position your foamcore dividers at perpendicular angles. Check out Part 1 of the Using Foamcore video series for more tips.
Update: These plans have now been updated to v1.1.