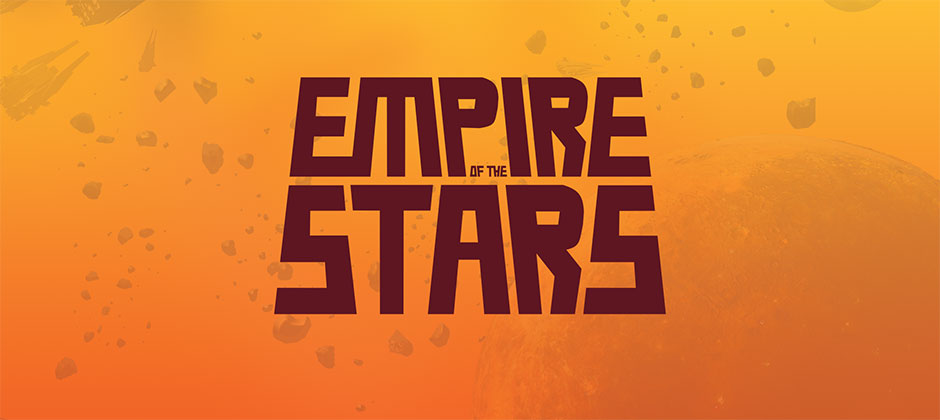 That particular Starfighter game was supposed to be delivered to Vegas.
Conquer the vast reaches of space with your Empire of the Stars rules and reference!
I've worked on a few games for Adam West of Crosscut Games now, but never did a game of his deserve more success than Empire of the Stars, his spiritual successor/remake of his first game Galactic Emperor. Self-publishing is a tough game with a lot of competition, and going up against the big boys and their huge promotional budgets is even tougher. So it was that this very cool game, while it made enough to see the light of day, wasn't as big of a success as it should have been.
Which is an incredible shame because it's a gorgeous production and the box is full to the brim with stuff, including some really lovely plastic spaceship models. I put a lot of work into the look and feel of this one, purposely going for a flat, super bold, and brightly coloured look in direct opposition to my usual more textured designs, influenced a little by the designs of Ian O'Toole. As soon as Adam bravely accepted my in-your-face design for the cover, I knew this was going to be something special (oh and by the way, I came up with the name too!)
Adam is justly proud of this fast playing 4X space empire building game, and it's full of interesting ideas and systems. I really hope one day it finds a larger audience. In the meantime, here's the rule & reference sheet, direct from the game's graphic designer!