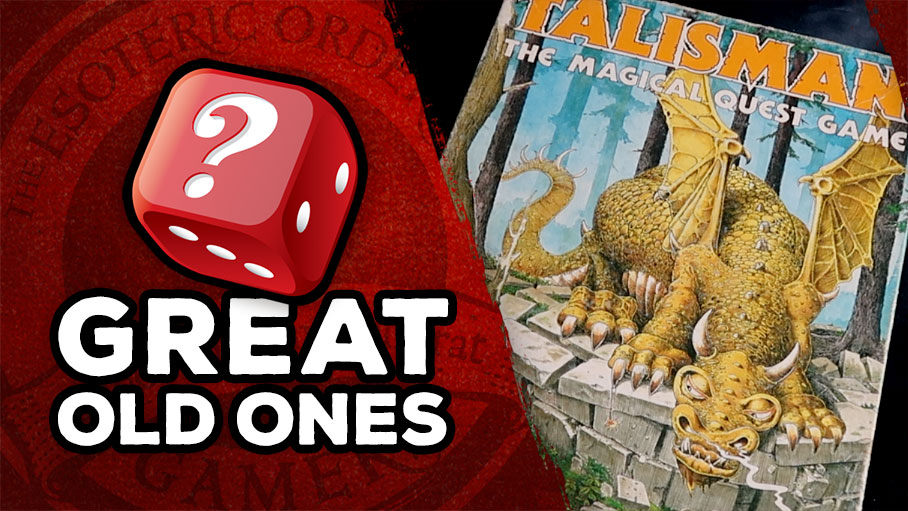 That's the same thing you said when we robbed that little halfling's house.
August's bonus video for Patreon backers is a trip back in time to Talisman—first edition!
I worked hard this weekend and managed to film three new videos, all for supporters of the EOG at Steward level and higher. This will finally bring me up to date with the bonus vids. Sorry I got a little behind on them there, I'll try not to let that happen again! Anyway, here's the video for August, and this time I filmed a Great Old Ones flashback and looked at an absolute classic: the original edition of Talisman (and most of the original expansions). Somehow I crammed the lot into the original box, though now of course I wish I'd kept the original boxes … oh well, such is the folly of youth!
Check the Patreon page for your special video feed! If you're still supporting me through this site and not on Patreon, I've sent you several emails about moving your subscription over to Patreon—please get in touch with me if you didn't receive them.
Enjoy friends, and my thanks to everyone who supports the EOG!
Like to see this video but not a member? Become a regular patron of the EOG on
Patreon
, get bonus rewards like these videos, and join me on my quest to make the best tabletop gaming content on the internet!