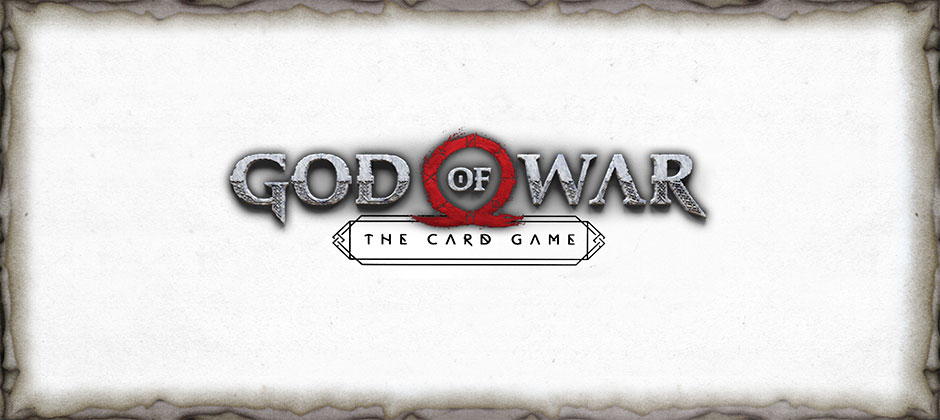 Love and hate are two horns on the same goat.
Become Kratos armed with the mighty God of War: The Card Game rules summary and reference!
I don't have a lot of time for computer games, but I have a Playstation 4 and enjoy a game now and again (and I recently got an Oculus Quest, which is amazing). So I was very much a late comer to the God of War series, only playing the one before last when it was remastered for PS4. I've got the latest one, on whose style this card game is based, but haven't really got into it yet, though it looks stunning.
As does this co-operative card game (with a bit of deckbuilding) by CMON; it's a very attractive package that, according to reviews, does a great job bringing the action of the video game to the tabletop.
I haven't played it yet, but it mainly consists of your characters battling a series of scene cards set up in a grid. There's a suggestion of range and character placement depending on your position next to the columns of cards, and a play of numbered card sets to make various attacks. A series of individually packaged sets of cards organised into quests promise a lot of variety.
The visual design is very professional and, while it flew under the radar a bit, the game itself has been getting good reviews. Unfortunately the lovely plastic insert won't accommodate the cards if you sleeve them, but that's a minor quibble. God of War: The Card Game is compact, priced right, and looks like a fun addition to my collection. More info when I've got it to the table—in the meantime, enjoy the summary!
Making these game aids takes time and money. If you find them useful, please consider becoming a
Patreon supporter
or making a
donation
so I can continue making high quality tabletop gaming content.
Thankyou!