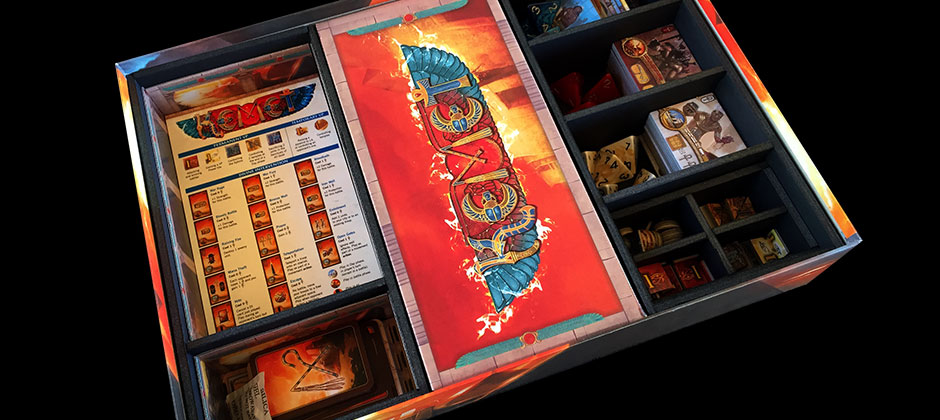 You will be king of Egypt, and I will be your footstool!
Premiering a new foamcore plan design with this box insert for Kemet.
It's been some time since I posted any foamcore box insert plans on the OEG, and that's not because they haven't been popular—quite the contrary. But they have been very time-consuming to create, and mucking about in 3D programs is something I've done quite enough of in my professional life.
It's taken me a while to get around to coming up with a faster and more efficient system, but I think this is it, so you can look forward to more foamcore box insert plans in the future. It's photography-based, but hopefully just as clear as the old system. I'm definitely interested in your feedback and whether you find it easy (or not) to reproduce the designs.
Remember, as always, these are just a starting point for your own personalised box inserts. For example, in the central tray of this design, I've chosen to keep the armies loose in bags; but you may wish to create further box divisions for them. Or you may want to design the space for the counters a bit more effectively than I've done here. I pretty much make these designs up as I go along, so they're certainly not the optimium solution possible!
If you're just starting out, you may find my videos on using foamcore useful.
Good luck, and again, all constructive comments on this box insert plan layout are very welcome.