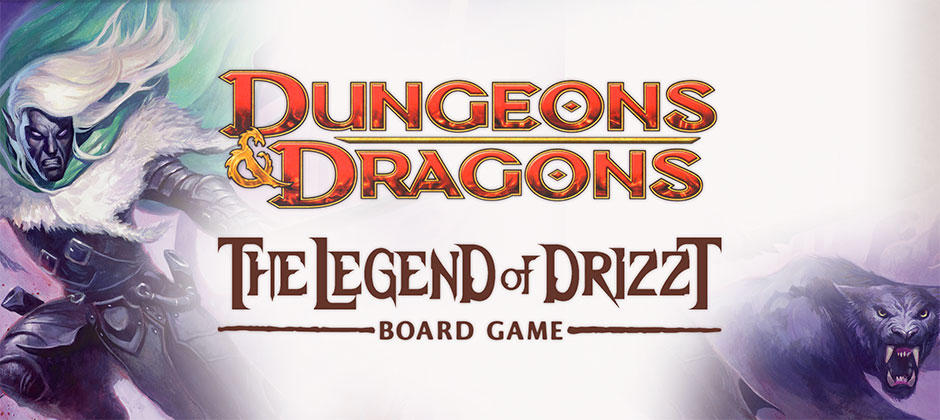 I'd have to put a feeble mind spell on myself to want to take you home.
A rules summary for the Dungeons & Dragons: Legend of Drizzt Board Game.
The third Wizards of the Coast dungeoncrawler boardgame after Castle Ravenloft and Wrath of Ashardalon continues to milk the cash cow by churning out a bunch of re-purposed D&D figures, some uninspiring dungeon tiles (caverns this time) and cards lacking illustrations, this time wrapped around the story of the amusingly-named Dark Elf hero Drizzt Do'Urden. Very little has been added rules-wise since the second game. I find these games somewhat bland, especially in the graphic design and art department, but their success is probably due to the appeal of fast, easy dungeon-crawling and a whole bunch of cheap figures in a box.
I gave up after Castle Ravenloft as the next two just seem more of the same, but in response to requests, here's another rules summary!