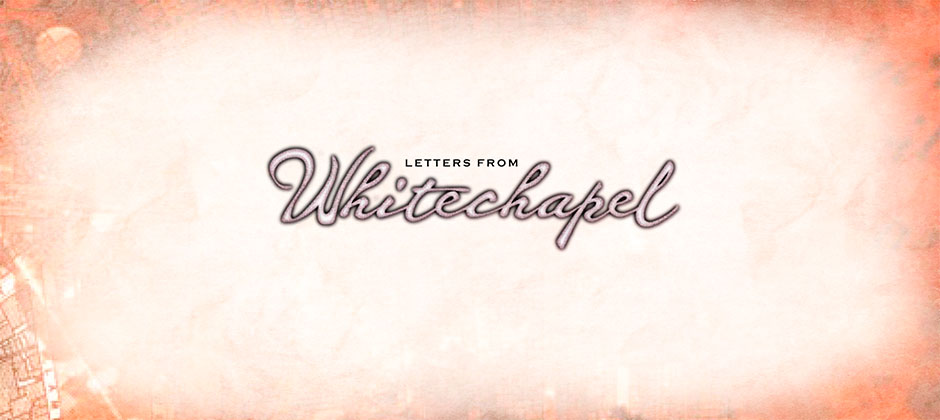 One day men will look back and say that I gave birth to the twentieth century.
Hunt down the Ripper with the Letters From Whitechapel rules summary and reference.
One of my favourite games is Fury of Dracula, and the hidden movement of Letters From Whitechapel brings that classic to mind. Not to mention we're again in Victorian England in the latter part of the nineteenth century, this time with the infamous Jack the Ripper attempting to murder five victims before a team of detectives hunt him down. It's particularly interesting that the game's structure is built around the actual four nights of the murders, and each of those nights is broken into two parts: 'Hell', in which the police are placed throughout Whitechapel and Jack chooses his victim and the crime scene, and 'Hunting', in which the police try to discover his location and corner him as he flees to his hideout. Each of these parts is further broken into thematic steps, identified by who must complete them: for example during Hell Step 4: Jack the Ripper: The Victims are Chosen, the Jack player reveals which of the tokens he has placed are the potential victims for that night.
A gorgeous map of the Whitechapel area, a special screen for the Jack player, and reproductions of 'letters' sent to the police that are used as special abilities, are all highlights of the effective graphic design. It's an atmospheric and tense game, especially enjoyable for fans of the period. While I have no desire to be placed in the shoes of a serial killer, when you play Jack you do feel like you're being hunted from alley to alley in the dark and foggy London streets, as the police slowly close the net around your escape routes.