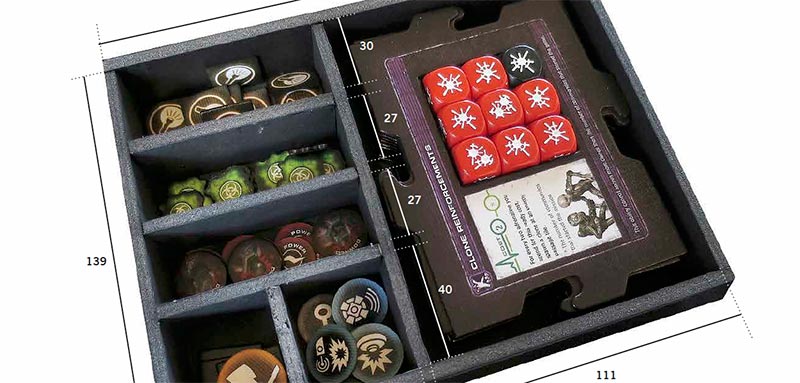 Have you recently had a close encounter?
A foamcore box insert design for Level 7 (Omega Protocol).
Level 7 (Omega Protocol) is a nicely designed dungeoncrawler with a sci-fi theme that I haven't got to he table as much as would like. But at least I can rest comfortably in the knowledge that the components are beautifully organised in the box until I do! And until I get around to painting those figures …
As always, check all the measurements carefully before cutting, as errors can sometimes creep in with these complex plans. And let me know if you find any.