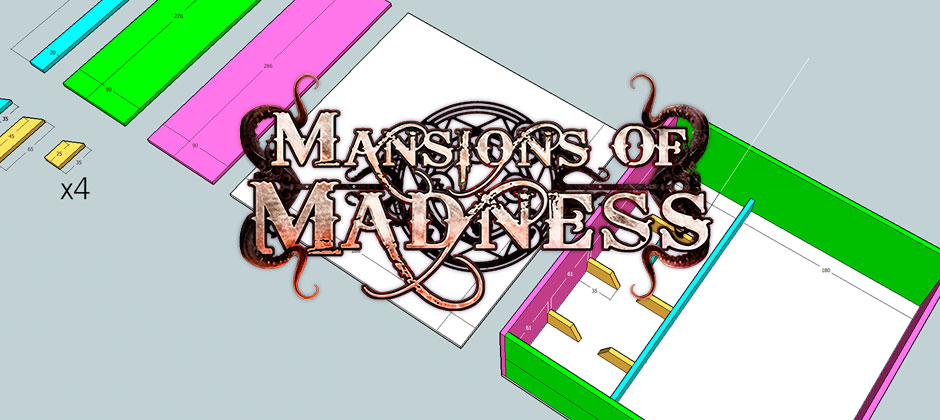 … I felt the strangling tendrils of a cancerous horror whose roots reached into illimitable pasts and fathomless abysms of the night that broods beyond time.
The Mansions of Madness foamcore plans get an update.
I think several people out there have built my Mansions of Madness foam core box inserts, and they no doubt just put down an extra 5mm in height on two of the counter trays to the corrupting influence of Yog Sothoth, because I didn't receive any complaints! Thankfully, sanity has once again re-asserted itself, and the error has been fixed.