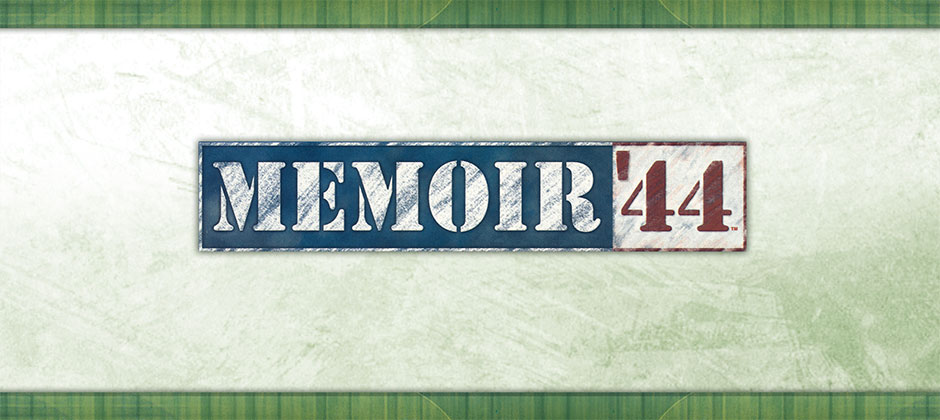 I'm not sure if my Memoir '44 rules summary and reference sheet was the first one I ever did, but it was certainly one of the very early ones. Taking inspiration from a design by Malcolm 'Brummbär' Green, who came up with the ingenious 'line of sight' symbol, I developed this set of sheets as an alternative to the deck of reference cards that came with the game. Of course Memoir '44 expanded an astonishing amount over the following years, and now features ten expansions, two hardback campaign books, four pre-printed battle map sets, and even a custom-made bag to carry it all in! All built on the ingeniously simple, fun system designed by Richard Borg. Memoir '44 truly is one of the modern classics of boardgaming and every gamer should have a copy in his or her collection.
Not only is Memoir '44 a fantastic game, I should mention, but it's an extremely educational one. I have the benefit of a gaming buddy whose knowledge of WWII battles is virtually encyclopaedic, but there's much to learn here about a wide range of noteworthy conflicts during the second World War. I think it's especially impressive when a game manages to be both a fun pastime, and something that reminds and educates us about such important historical events—and sacrifices.
Of course with all those expansions comes more complexity and detail, and there's now a sprawling network of options scattered across multiple rulebooks. After some procrastination due to the difficulty of the task, I've finally finished a major update to my Memoir '44 sheets, and now you'll find they're completely up to date with all the current releases. Everything all in one place and easily referenced during the heat of battle.
Given the complexity, errors may have crept in, so be sure to let me know if you discover any of them and they'll be fixed immediately.
This is it men—over the top!