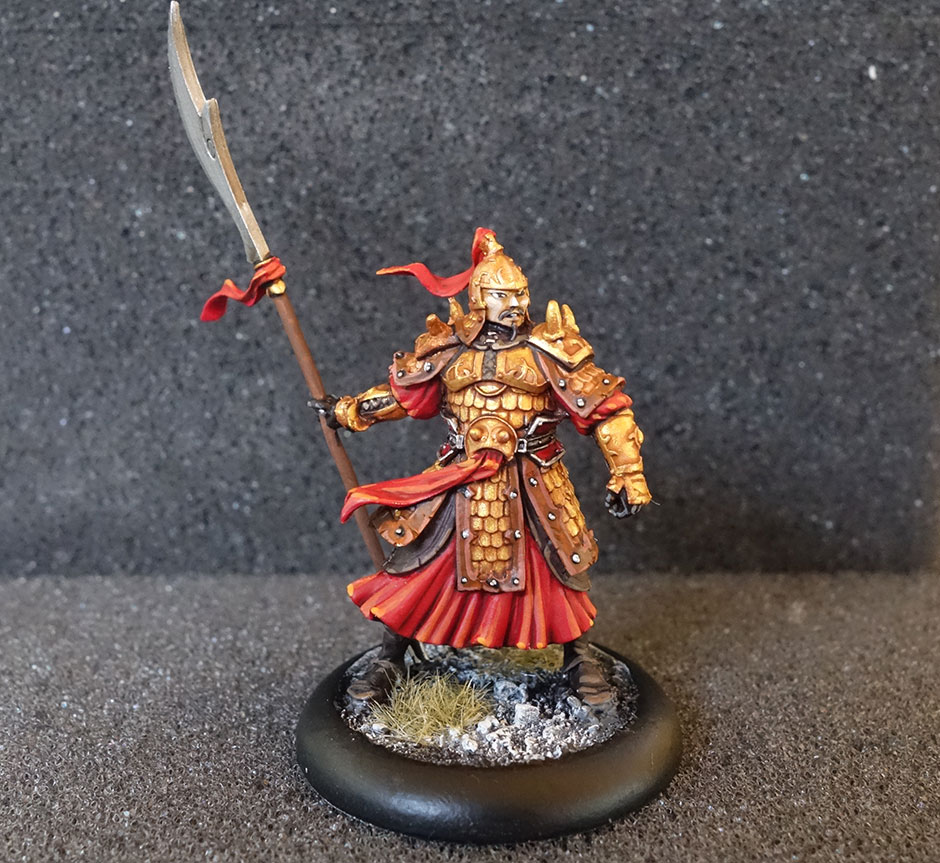 We all shine on … like the moon and the stars and the sun
Two painted Imperial Sentinels from the Immortals faction for Hell Dorado.
Poor old Hell Dorado, it's been on the back burner lately as I've churned through the painting of the Puppet Wars Unstitched figures, the two armies in BattleLore 2nd Edition, and now The Battle of Five Armies. I've still to actually play one game of this system!
Here are two more figures that I completed before being distracted—two Imperial Sentinels, one human and one (obviously) a demon, an ugly toad-faced fellow with the Bloodthirsty ability which can make him very fast and nasty—not to mention the ability to become a terrifying Toad Warrior. Not that the human version can't hold his own with his Whirlwind Attack (which not only beefs up his combat abilities, but kills an adjacent enemy if he is killed).
I do only have a few more figures to detail before I have two substantial Hell Dorado companies completed. And then, finally, it will be time to fight!