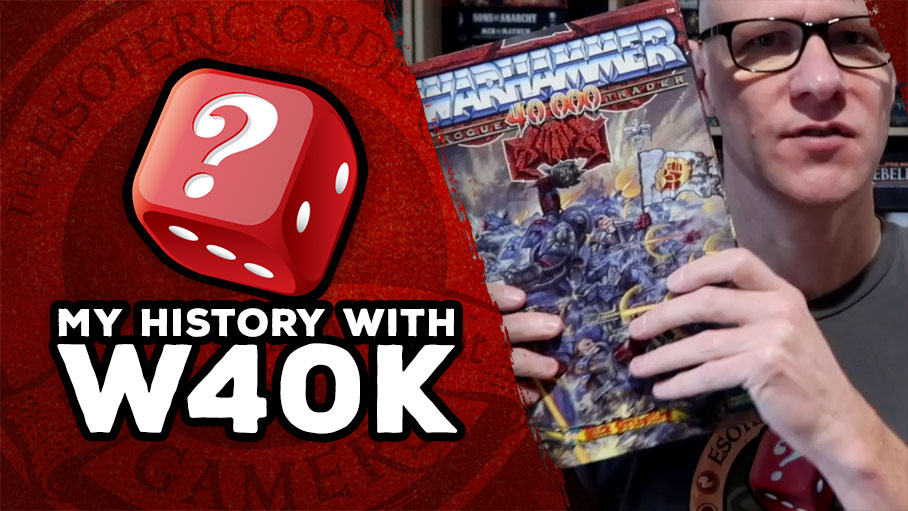 I find your lack of faith disturbing.
Today's bonus video for Patreon backers is a look at the history of my strange relationship with Games Workshop's Warhammer 40,000.
Slowly, slowly, I'm catching up with my bonus videos for patrons of Steward level and higher! Today's bonus is this look back at the history of Games Workshop's Warhammer 40,000 and my shaky relationship with the game since its inception. I hope you enjoy it – it comes to Steward level and above backers with my heartiest thanks!
Check the Patreon page for your special video feed. Enjoy, and my thanks to everyone who supports the EOG!
Like to see this video but not a member? Become a regular patron of the EOG on
Patreon
, get bonus rewards like these videos, and join me on my quest to make the best tabletop gaming content on the internet!