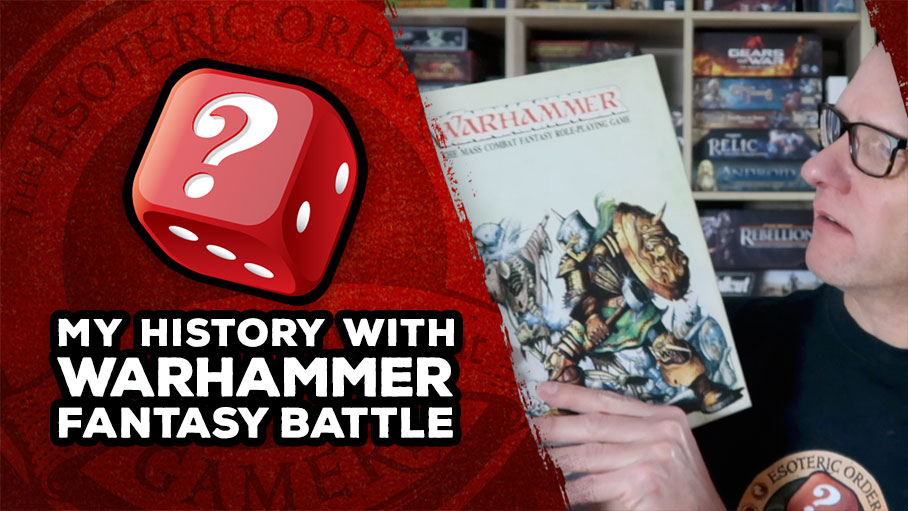 For orcs, there is no other life but war, but with the humans, there could be.
Another bonus video for Patreon backers! Now it's time to look at the history of my strange relationship with Games Workshop's Warhammer Fantasy Battle.
You knew it was coming didn't you? Of course, if I was going to talk about Warhammer 40,000 I had to follow up with a video about Warhammer Fantasy Battle (and Age of Sigmar. Here's another bonus video for patrons of Steward level and higher: a chat about the history of Games Workshop's Warhammer Fantasy Battle and how little I've actually played it, despite the fact it was the second-most popular game in the world for a while there!
Check the Patreon page for your special video feed. Enjoy, and my thanks to everyone who supports the EOG!
Like to see this video but not a member? Become a regular patron of the EOG on
Patreon
, get bonus rewards like these videos, and join me on my quest to make the best tabletop gaming content on the internet!