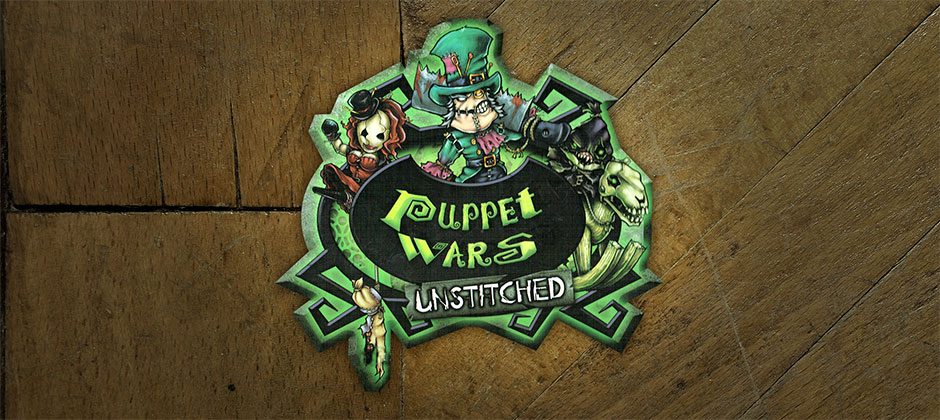 Hi, I'm Chucky. Wanna play?
Claim precious work benches, tear the stuffing out of your enemies, and sew on bits and pieces of your fallen comrades!
New themes are hard to come by in the world of board and miniatures gaming these days, so it's refreshing to something a bit different behind Puppet Wars Unstitched, a miniatures board game from Wyrd Miniatures, makes of Malifaux. Instead of space marines and zombies going at it across a ravaged post-apocalyptic wasteland, you control bizarre little animated puppets fighting each other across the floor of an isolated witch's cottage, trying to claim work benches as bases. A wound is a 'rip', and you tear rip bits off other puppets to stitch onto your own puppets to make them more effective. Another unique thing about this game is that instead of dice, players use a deck of cards to power their little forces, matching card values and suits to send them into battle.
I haven't played yet, but it looks very interesting and, importantly, different. Thankfully the production quality is high, with 44 hard plastic miniatures that, while fiddly to put together, look great and have lots of Tim Burtonesque character. There's a colourful, solid board to play on and a couple of decks of nice cards. A few things let the side down a bit however: some thin counters (I'm sure I'll quickly replace them with some form of token), cheap-looking unit cards that could be better designed and—personally—I find the artwork somewhat dinky.
Still, the excellent miniatures more than make up for these flaws. I'll write a review of the gameplay once I've got these little puppets to the work bench I mean, table!
By the way, if you're painting these puppets, be sure to check out this issue of the Wyrd Miniatures magazine for extensive tips,