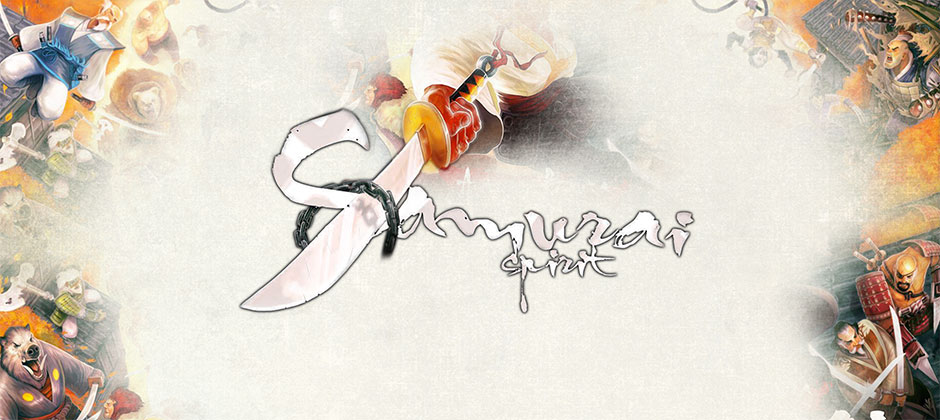 What do you think of farmers? You think they're saints? Hah!
Together with your samurai friends, save the innocent villagers from bandit attack with the Samurai Spirit rules summary and reference.
I'm not a fan of Antoine Bauza's Ghost Stories; every time I've played it, it seemed to hold so much promise, but then it grinds me down with it's difficulty – nay, seeming impossibility! So perhaps it wasn't a great idea for me to get Samurai Spirit, another difficult co-operative puzzle of a game.
But it looks so good! The graphic design and illustration here sucks you into a fantasy version of Akira Kurosawa's Seven Samurai (or the Hollywood version, The Magnificent Seven). You are samurai defending a village from waves of plunderers, and you're going to need to co-operate to defeat them and save the villagers. There's a lot packed into this little box (and it's very nice to see the restraint on display here; another company could have easily added some miniatures, doubled the size of the board and put it in a normal box with a high price tag).
I haven't yet got Samurai Spirit to the table, but I hope it doesn't pummel me into despair like Ghost Stories always seems to do!
If you enjoy this game aid, please consider
regularly supporting the EOG
. Your generosity means I can keep making great gaming stuff that improves your tabletop game experiences.
Thank you!