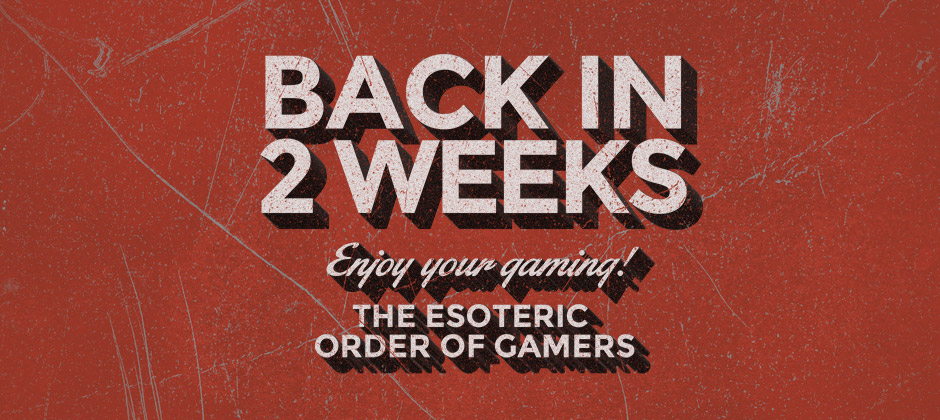 No updates for two weeks
But the EOG will be back with a flurry of rules summaries.
The EOG won't be updated for two weeks, but you can look forward to lots of new rules summaries on my return: Fury of Dracula 3rd Edition, an updated Age of Conan that includes the Adventures In Hyboria expansion, B.Sieged: Sons of the Abyss, and Ancient Terrible Things. Whew!
Of course, I know I said I was taking an extended break before … well, that didn't really happen, though I did relax the punishing frequency of updates a bit, which was the main idea and has worked out well.
You'll notice a new button throughout the site that imposes on your generosity by asking for your support. If you find the work of the EOG useful, please consider putting aside a little something to enable the site to continue and flourish (free of the ugly scourge of advertising). It would be most appreciated!
Until two weeks then – good gaming all!