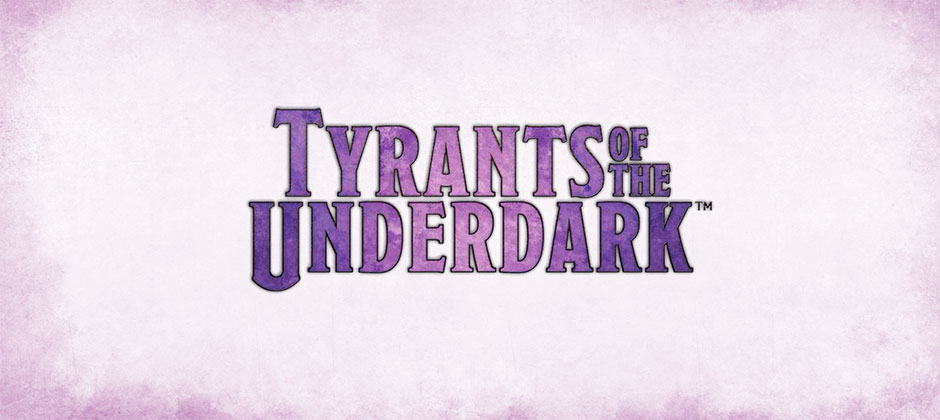 Haven't you ever seen a dinosaur before?
Conquer the subterranean realms of the Dark Elves with the Tyrants of the Underdark rules summary and reference!
Gale Force Nine sent me this new print of Tyrants of the Underdark recently, which was very kind of them. I'd heard good things about the game and it's an enjoyable blend of deck-building and area control.
This new edition adds the expansion, so you get a tonne of cards – six factions, out of which you choose two for each game to shuffle together to form the market deck. You play cards to get a pool of influence and power, using the former to buy better cards, and the latter to deploy, move, and assassinate troops on the board, among other things. More powerful cards expand your options. At the end there's a big 'tot up your points' scoring phase and the higher scorer wins.
Tyrants of the Underdark isn't revolutionary by any means, and I find the theme is a bit pasted on and the visual design uninspiring, but there's certainly a good game here in the way it combines two gaming genres very well and doesn't outstay its welcome. For more information, check out my Esoteric Review, and download my rules summary and reference!