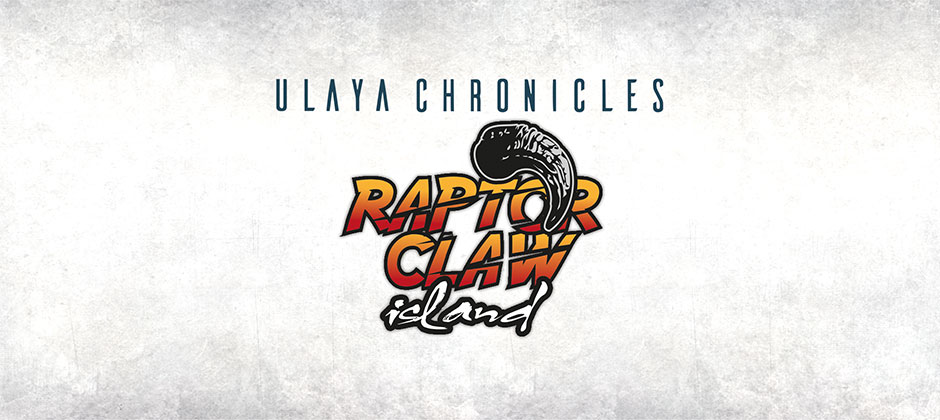 Dr. Zaius, would an ape make a human doll….that talks?
Explore the dangerous drowned earth with your Ulaya Chronicles rules and reference!
The post-apocalyptic tabletop miniatures game The Drowned Earth has become a new favourite of mine, with its evocative future-earth theme and smooth, dynamic mechanics. James Baldwin of Olmec Games has followed up with something quite a bit different – a solo/coop campaign adventure wargame called Ulaya Chronicles. The game, and this boxed set Raptor Claw Island, is set in the Drowned Earth universe, with your dinosaur and pirate adversaries controlled by an AI system as players cooperate to work through the 14 scenarios in a linked campaign.
The rules are a simplified version of the The Drowned Earth system, and I'm very interested to discover how they work in this context. I'll be releasing a battle report next week, but in the meantime you can watch my overview of the game (and look at some of the painted miniatures), and check out the rules by downloading my rules summary and reference. More to come!
And if you're interested in Ulaya Chronicles, now's the time, because in a couple of days the Kickstarter for the new PDF adventure for the game is about to end, so get in quick to grab Raptor Claw Island (and the miniatures) for 20% off. I've exchanged many emails with James and he is a lovely bloke – and as a one man show creating amazing games, he deserves your support!