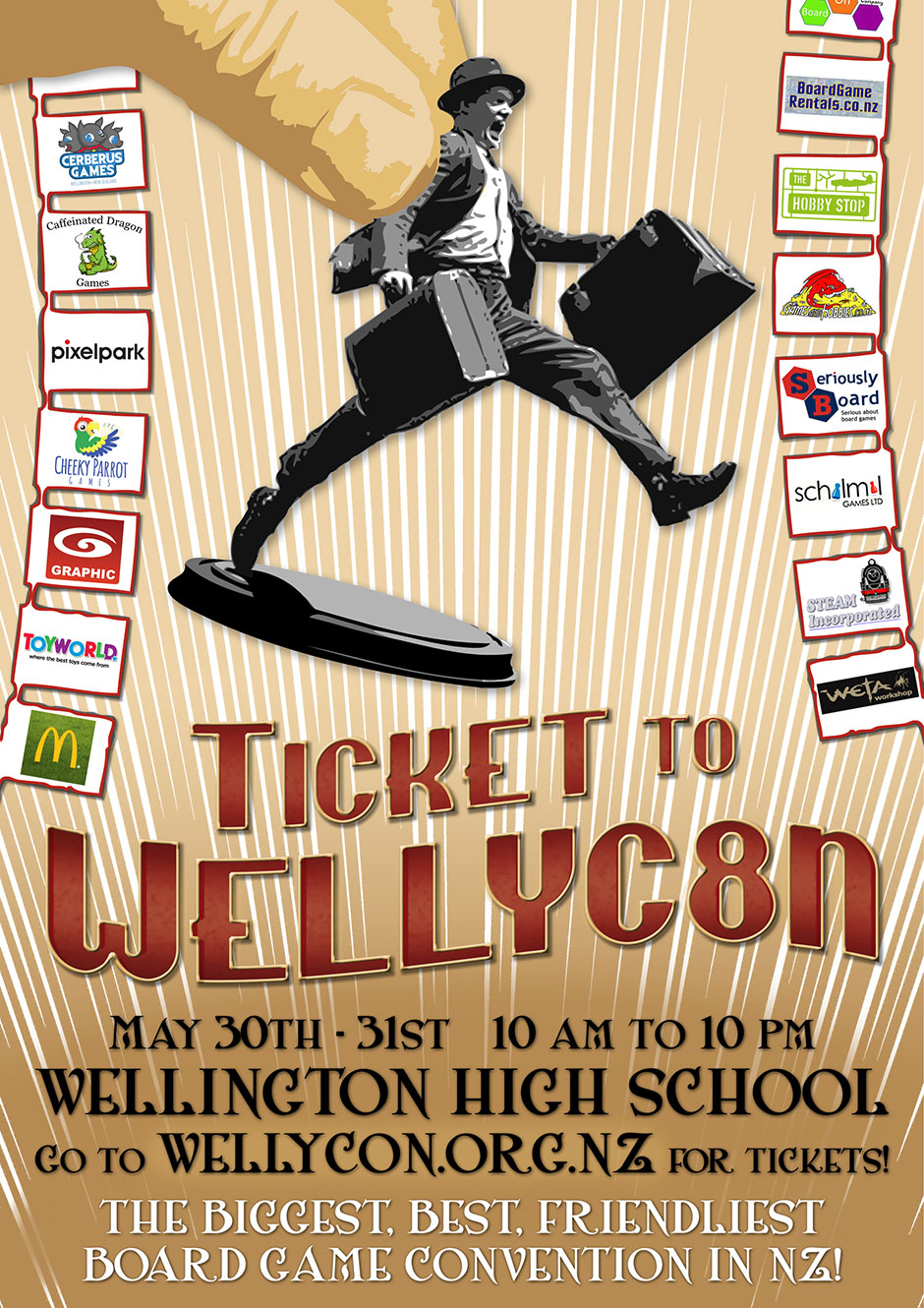 New Zealand's biggest boardgame convention.
Come and say hi at Wellycon 2015.
Wellycon 2015 is on this coming weekend. I don't usually plug conventions on the site but I will actually be at this one, so if you happen to be in Wellington, New Zealand next Saturday or Sunday drop in, say hello and perhaps we'll even get a chance to play a game together!
From the Wellycon team:
Register now to ensure you get a goodie bag. We have a limited number of goodie bag items so they will go to the pre-registered game fans first!
Food: Lunches and dinners must be pre-ordered through wellycon.org.nz. It's a little trek from the site to go get food.
Try making a game: sign up for the game designers tournament via the registration page.
Prizes: Weta have given us an awesome RingWraith figure, and Schilmil, Games & Hobbies and Seriously Board some game boxes to give away. There will be spot prizes throughout the day.
Silent Auction: if you have a game you would like to trade, we will be running a silent auction. Just look for the signs and fill in a form and see what happens!
Any questions email us, or check Facebook, wellycon.org.nz and @Wellycon_nz for details.