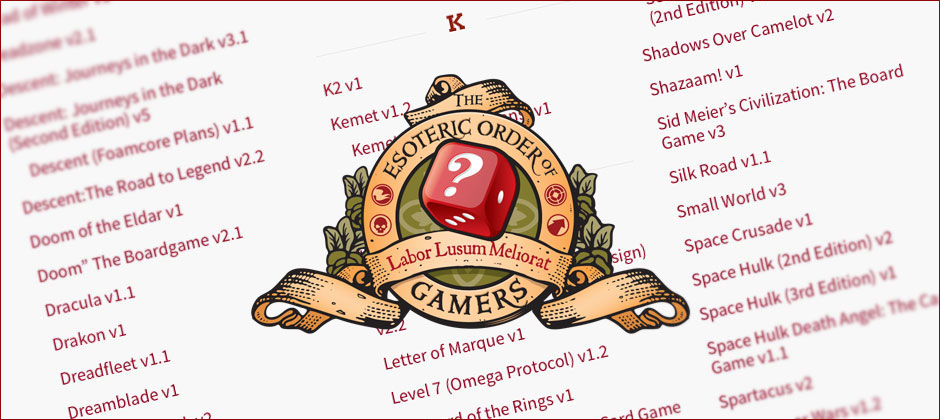 Making it easy to find your favourite game aid
Check out the Games link for new ways to find what you're looking for
Way back in the old days when my game aids were hosted on my personal blog at Headless Hollow (sadly, currently starving for a bit of attention in the face of the EOG's constant demands) it may have been an interface bare of bells and whistles, but it was quick and easy to find out the version number of your favourite summary. Here at the EOG the Games page is a beautiful looking thing, but it is a big graphics load which appears in chunks as you scroll down, so it can take quite a while to check the version number of that Zpocalypse rules summary.
Well, now all these worries are a thing of the past, because I've made some changes up in the navigation bar. You can still just click on Games to get the page as it was, or you can navigate directly to the subset of games that fall under a particular genre (Horror, Fantasy, Alt History etc) or type (Board, Card, Miniatures, Roleplay).
But even more helpfully, there is now a Version Numbers page with a big text-only alphabetical list of all the games featured on the EOG, and a record of the current version number of the game aids and foamcore plans for that game. Short of the search box, this is the fastest way to go directly to a game, and it's certainly the fastest way to check to see if you have the latest update.
Enjoy! Should you find any dead links let me know (they were all typed in manually) and, as always, I appreciate your feedback.