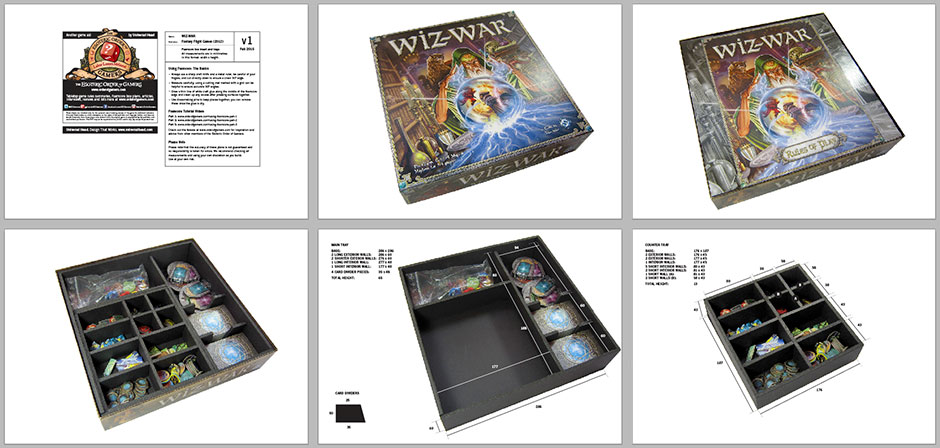 Afraid my dear? There's nothing to be afraid of.
Organise your spell books with this set of foamcore box insert plans for Wiz-War.
The classic game of wizardly combat, Wiz-War, is always a hoot to play, though all those counters and spell cards can get a bit mixed up in the box. What you need is an EOG foamcore box insert plan. Abracadabra! Voila, here's one.
Now before anyone asks, this design doesn't include provision for the two expansion sets, because I don't actually own them. It is quite spacious though, and I'll be interested if those of you who own the expansions can tell me if it fits them. I prefer to keep my expansions in their original boxes; but if you don't, feel free to modify this basic design to your heart's content! And as always, check everything carefully before proceeding because small errors can sometimes slip through the net.