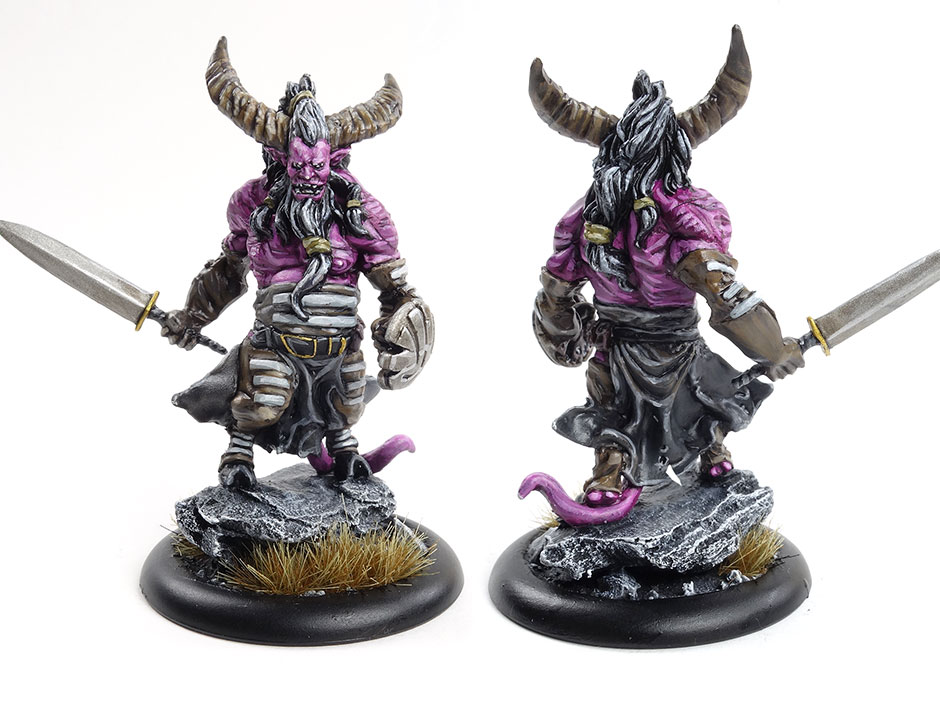 That man is a head taller than me. That may change.
The Wrath of Kings showcase series continues with a Nasier Longhorn.
This impressive figure is called a Longhorn, and he's half again as tall as the normal troops—and that's when he hasn't been based on a rock plinth, as I've done here. I have two of these in my Nasier army. Melded with his elemental mask, each Longhorn is a one-man war machine.
I followed the 'official' colour scheme here and really like the effect of the bright magenta skin. The different Nasier troops have a range of skin tones from black to purply-grey to red (probably something to do with how affected they are by the masks they wear), and this one should really stand out on the battlefield.
Note that I took these photos after varnishing the figure, so he's just a tad glossy (I use a semi-gloss varnish). Click the images for even larger shots. More Nasier figures soon as I power through painting this faction!