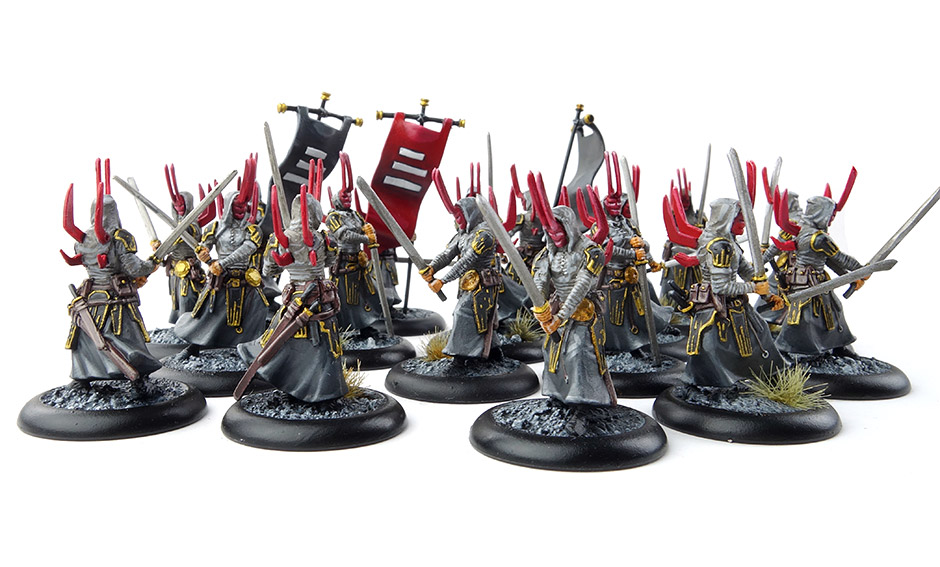 Perucho, don't you think the cannon might be a little bit rusty?
More painted Nasier figures from Wrath of Kings.
Looking back on my Wrath of Kings painted figure showcases I realised that I hadn't really shown off the Ashmen Swordsmen figures properly, and had completely missed the Pelegarth Howls. Next time when I do the Hadross I'll be more organised!
In the meantime, here's a good look at the swordsmen in their various poses, and the three Pelgarth Howl leader figures, who are notable for their Knockback ability that can send enemies careening into each other.
Tomorrow I'll wrap up the Nasier by showing you the Greathorn model.