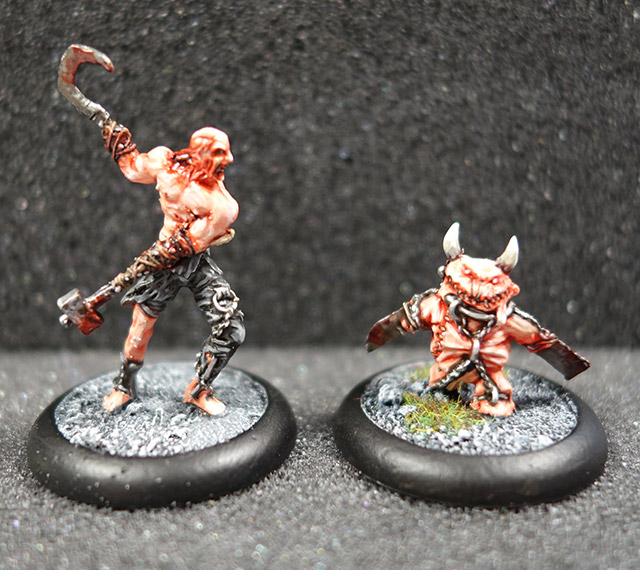 An angry man opens his mouth and shuts his eyes
More painted figures from my small Hell Dorado collection—the final two figures from the Demons Starter Set.
First is a Damned One of Wrath. This comes with a choice of left weapon, but I went with the hammer as it seemed particularly appropriate for a mad-as-cats violent crazy demon.
Next up is the single lemure in the pack, Harborym. Lemures are hellish vermin to which Infernalists can attach spells, and Harborym is a nasty-looking little fellow. He's fast and resilient too.
Nothing much to say about the paint jobs here, though you can see I've started splattering a bit of blood around. This is made from a mix of Tamiya Clear Red and Army Painter Strong Tone, and is a perfect, slightly glutinous mix for realistic blood effects. Eeughhh!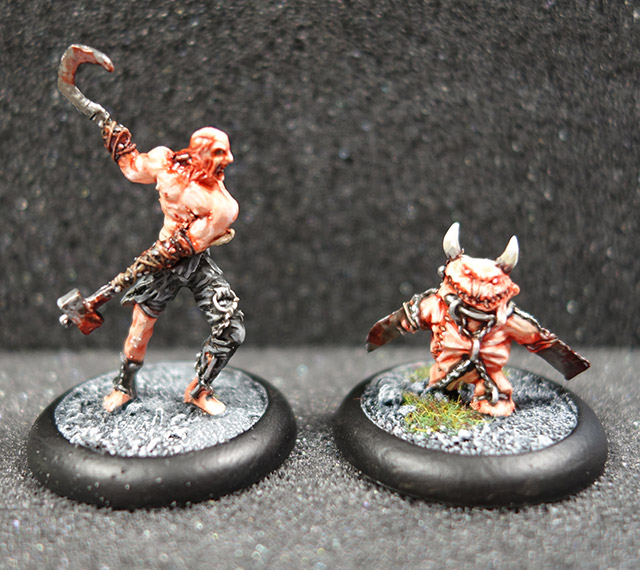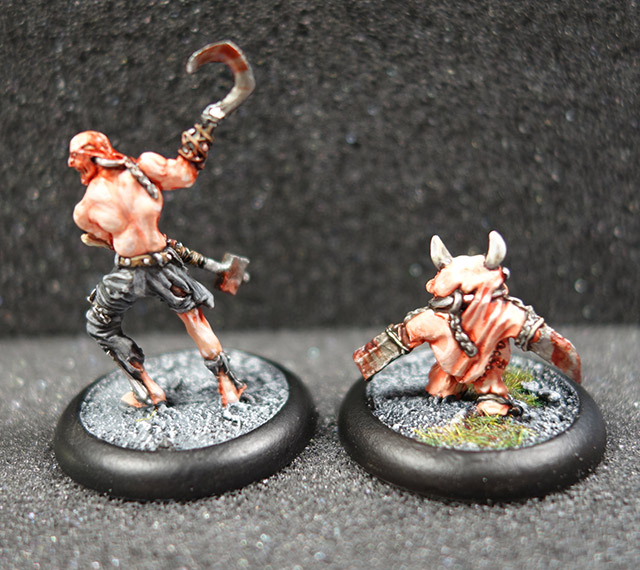 That finishes up the Demons Starter Set. Next time, I'll start showing you some painted figures from the Immortals Starter Set.