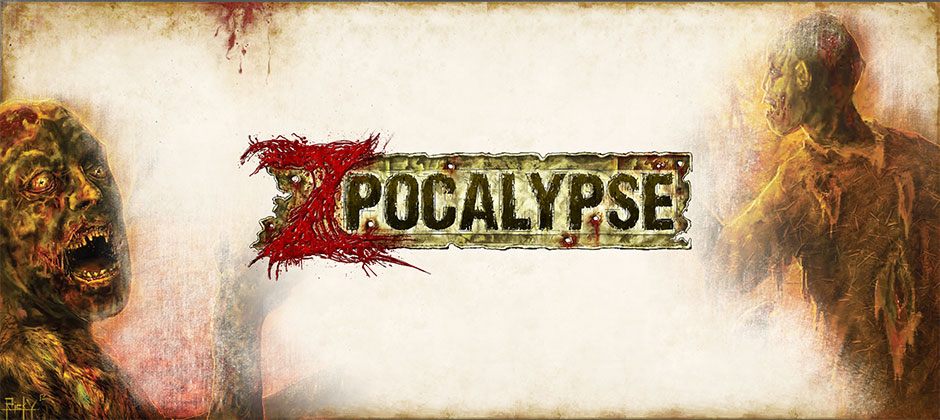 They're coming to get you, Barbara … look, there comes one of them now!
Zpocalypse shambles into the Esoteric Order of Gamers game library!
I recently vowed I wouldn't look at another zombie-themed game … but who was I kidding? Zpocalypse brings something new and fresh to the shambling undead (if 'fresh' is the right word) by finally devoting a good chunk of the game to the 'survival' half of the phrase 'survival horror'. Each round takes players through one miserable day and night in this post-apocalyptic future dominated by deaders—from scavenging among the ruins, feeding your team of survivors, fortifying the area around your bunker, and finally, a night of desperate fighting against hordes of undead. And yes—each night it gets harder and harder to survive…
Thankfully it's all leavened with a dry sense of humour and lots of popular culture references. And you'll definitely need a sense of humour as you see your hastily built walls collapse and your band of survivors overrun and turned into zombies!
One thing this otherwise excellent game is lacking is a clear rulebook, but not only have I worked with the designers to create this rules summary (so it incorporates their latest rules changes), but I've been commissioned to write and design a new rulebook for the game.