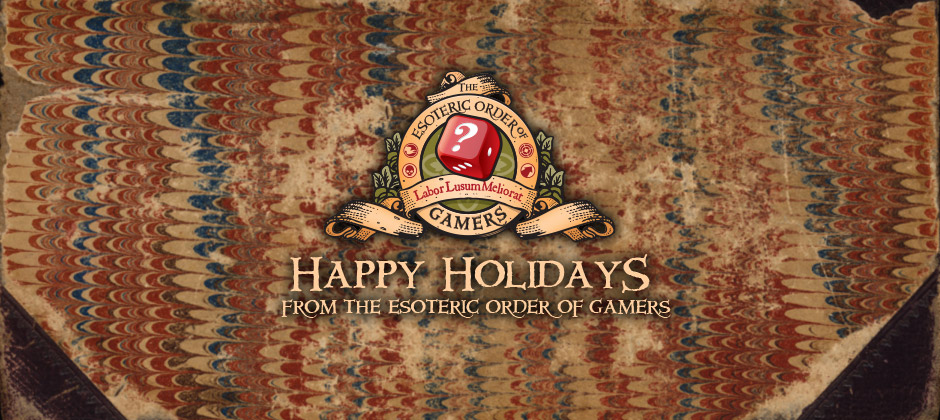 A pre-Xmas miscellany
It's time for a few days away from the computer—but first…
Yes, I could spread these bits and bobs out over several posts—but would that really be doing the right thing by my readers? Why not, instead, write a long pre-Xmas article chock-full of goodies that roam the gamut of gaming-related guff? Hold on to your tinsel, here it comes …
Boardgamelinks is running a little list guaranteed to stir up controversy, re-ignite petty jealousies and put old friends back in touch (in an Amway kind of way). Yes, it's—according to them—the best boardgame sites in the world. Now far be it from me to induce you to click on the little heart next to The Esoteric Order of Gamers (currently at number nine) through any means less than what could be considered completely above board, but just think of the Xmas cheer you'll be bringing to your humble provider of games goodies, rules summaries and videos through such a simple act! (Hmmm, was that too crawly?)
There are some mighty names in that list (especially in that top five), but I'm hoping the upstart youngster that is the EOG can cling tenuously to a spot in the top ten …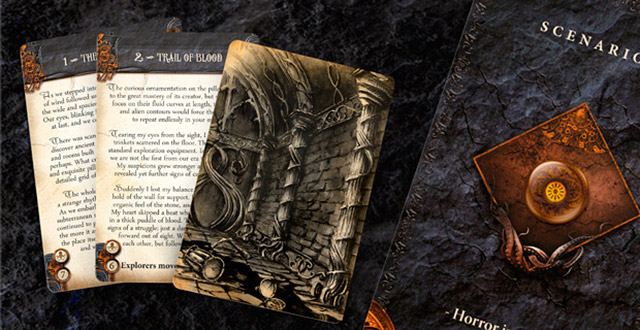 A group in New York calling themselves the MAGE Company (imagine … corporate wizards. It doesn't bear thinking about) have come up with an Arkham Horror-with-steampunk boardgame called Machina Arcana, and they're currently at almost six times their $20,000 goal on Kickstarter. Only a couple of days to go if you're interested in signing up. I quite like the pencilled artwork and the monotone style, and the map tiles are certainly looking very nice, but I'm not sure if I can convince myself to add another game of this type to my collection. Definitely worth a good look however.
Final Tally: 1,710 backers, $142,790 raised.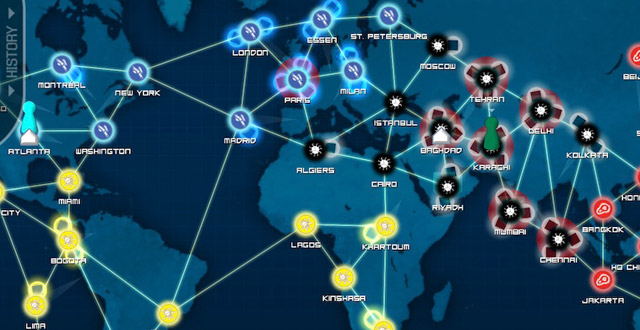 iOS Apps
The iOS (and Android I suppose; some people use that don't they?) has seen a flood of adaptations of popular boardgames lately, and while I don't think they are even a pale shadow of the real thing with real people around a real table drinking real beer, they can be useful to while away an idle hour or two occasionally. Here's a grab-bag of some of the bigger releases this year: Space Hulk (which I really wish had had another coat of paint applied to it before release); Lords of Waterdeep, Agricola, Eclipse, Stone Age, Pandemic, Forbidden Island, Small World 2, and Warhammer Quest. Choose Your Own Adventure games have been undergoing a resurgence as well: for example Joe Dever's Lone Wolf and Steve Jackson's Sorcery Parts 1 and 2. All worth checking out and all great value, and a good way to pass the time in between eating and drinking this holiday season.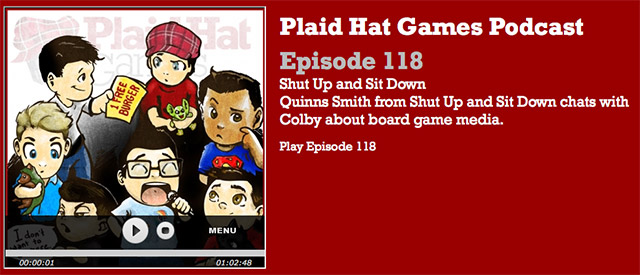 One of the most interesting hours I've spend with headphones on recently has been listening to the Plaid Hat podcast episode 118. Colby Dauch talks with the ever-enthusiastic and highly-talented Quinns Smith of Shut Up and Sit Down, for my money one of the best boardgame sites out there, and certainly the funniest and most entertaining. This is a wide-ranging discussion about the state of board game media, and it can't be beat for giving you a comprehensive insight into the challenges faced by anyone who wants to set up anything even vaguely professional on the 'net that covers the world of boardgames. I'm in awe of Quinns's passion, honesty and dedication, and especially impressed at how he and his partners have managed to go full-time (albeit at minimum wage) in this 'biz'. His thoughts on the predominant 'humanness' and friendly communication of boardgame publishers with regard to media outlets are illuminating too (though unfortunately I've had a similar experience with one games publisher mentioned). Definitely worth your time and earspace, and kudos to Plaid Hat for embracing the new spirit of social media-driven openness, not only in the boardgame industry, but in forward-thinking businesses in general.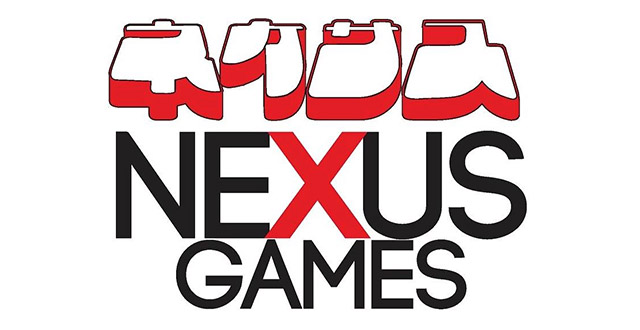 And finally, in news that will only be exciting to very, very small subset of gamers worldwide, a games store has finally opened in beautiful Nelson, New Zealand, to which I moved almost two years ago. Yes, Nexus Games have opened a space in the heart of Nelson, and I dropped in the other day to chat with Rowan, the very friendly and knowledgeable owner. There's not a whole lot of stock in there yet, but there is a very large and welcoming space full of tables ready to be gamed on. If you happen to be a local, get in there and support them, Nelson needs its dedicated gaming store!
What's coming in the next few weeks in between drinking, present-opening and lying on the couch groaning after eating too much? Here's a sneak peak: a rules summary and reference for Gale Force Nine's Firefly: The Game; reviews of Days of Wonder's Relic Runners and World Spanner's Duel of Ages II, more foamcore box insert plans, perhaps another painting video, and a new addition to the library from Privateer Press. Oh, and of course, another update to Sedition Wars: Battle for Alabaster. 🙂
So much to look forward to!
And finally, loyal readers, a sincere personal thank you from me—Universal Head, the creator and writer of this website and all of its original content. A very special thanks goes out to the readers who were thoughtful and generous enough to donate towards the running of this website, it really is very much appreciated.
I'm hoping that, with your support, the EOG will grow and improve in the year ahead, and perhaps we can start featuring some guest writers and reviewers—not only to take the load off me a little bit, but to bring a little variety to the writing style around here. I'm also hoping to institute a proper membership system so you can, finally, proudly proclaim your status as a member of the Order in a more concrete sense; not to mention forums in which you chat to your heart's content to other members. There are also nascent plans for some promotional items you can purchase. You may even be seeing a little more of yours truly as I step from behind the emerald curtain just a bit.
As always, your suggestions, input, and constructive criticism are encouraged and welcomed. Do have a wonderful holiday season, and joy and good health to you all. Game ye well!