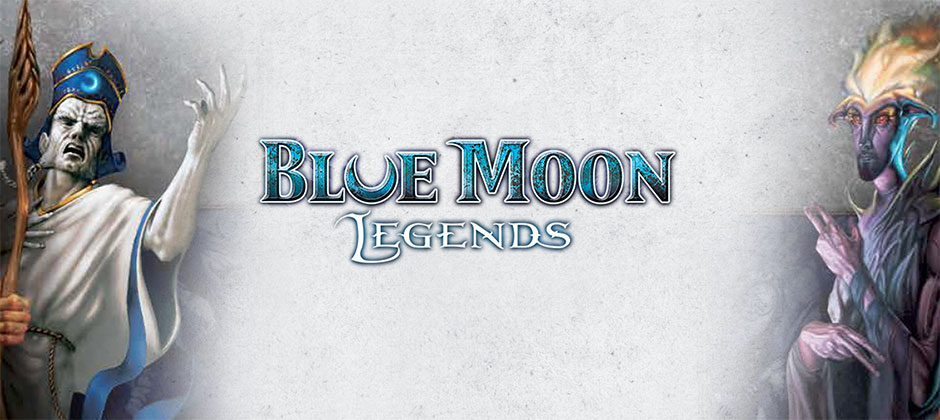 Would you consider our friend to be a man of … principles?
The third game in the Blue Moon universe packs everything from the first version into one box. It's called Blue Moon Legends.
I already own most of the original Blue Moon card sets, and I do like the tarot-card sized cards of that edition, but Fantasy Flight Games has brought all of the original expansions together into one boxed set here, and if you haven't played the game, this is a must-buy. Blue Moon is one of those card games that seems laughably simple when you first play it, but before long reveals itself to be a very enjoyable game full of fascinating strategies. It's a shame the beautiful illustrations are now on normal-sized cards, but the convenience of having everything in one set makes up for it. There's a tonne of great card game play in this one box.